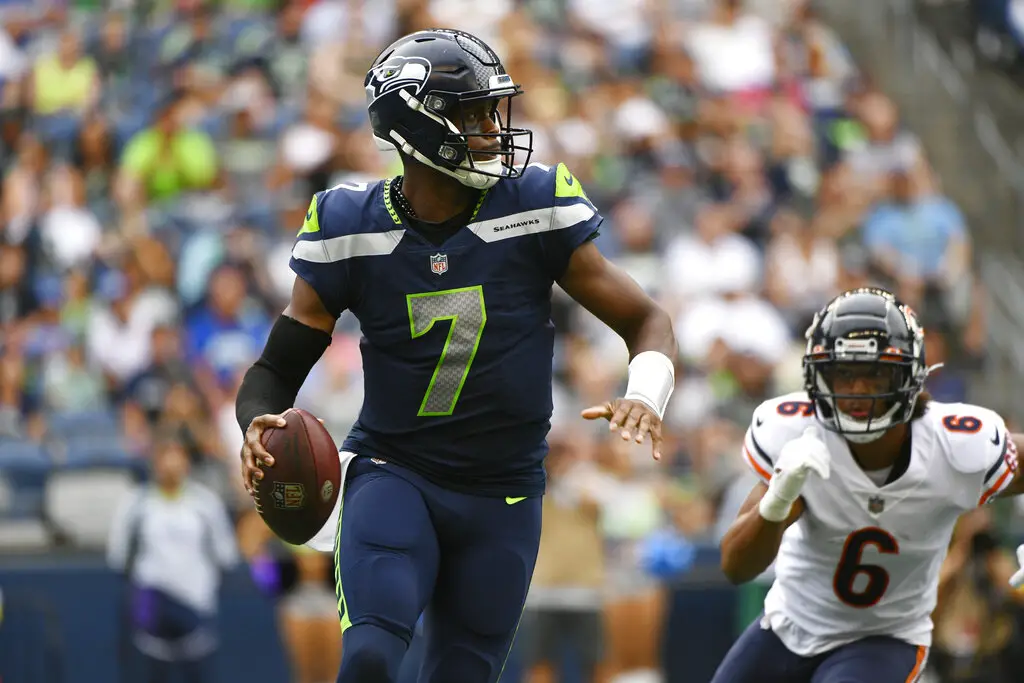 Getting to Bears Final 53-Man: Defensive Backs
The Bears have a little less than 24 hours until Matt Eberflus and Ryan Poles have to take the roster from 80 players down to 53 and in this post I'll break down the secondary. Chicago has already cut WR Kevin Shaa, OL Corey Dublin, S Jon Alexander, and OT Jean Delance. If you are unaware, the NFL requires teams to set their rosters by 3:00 pm on August 30. Chicago has the sixth position on the waiver wire and could add some players, too. That will put some players on the bubble who may have thought they had locked up a spot on this year's roster.  
The Bears had one of the worst secondaries last year. The unit has been the same since the departures of Adrian Amos (2019) and Kyle Fuller (2021). Poles recognized the deficiency and went to work improving the defensive backfield in this year's draft by selecting Kyler Gordon and Jaquan Brisker with his first two picks. Poles addressed the secondary immediately in the draft with his first two picks. There will be a lot of changes to this group compared to last season, and there's also been a few injuries. Expect a couple of changes to Chicago's secondary and maybe a few surprises. 
CORNERBACKS 
Jaylon Johnson battled through some adversity at the onset of camp. Initially, Eberflus placed the veteran with the second unit, most likely as a reminder that accountability means showing up for every summer workout. Johnson didn't whine or sulk and stepped up to reclaim his starting role. Last year, Johnson was asked to shadow some of the league's best receivers. He's battle-tested, and his experience is a positive in Chicago's conversion to the Tampa-2. He's a clear starter, and he's earned that through hard work and perseverance.  
Kyler Gordon had himself a pretty good game. Had a PBU while covering David Njoku and I really liked his physicality in the run game. Sets the edge here and makes the tackle pic.twitter.com/EHVObp10MZ

— Chicago Football Connection (@CFCBears) August 28, 2022
Gordon was the first draft pick of the Poles era. The rookie from Washington has a diverse defensive background that provides layers to his skill set. He has great vision and strong coverage skills. Gordon may not be the fastest guy on the field, but he's savvy and football-smart. He's physically strong, completes his tackles, and has good reactionary skills considering his inexperience. Gordon's preseason debut was a homecoming game in Seattle, and the rookie limited his assignments to just two targets. Gordon can play on the outside and will serve as Chicago's nickel back, something he's very excited about. 
"I had the biggest smile on my face because I love the nickel and I love what I can do there," Gordon said a few weeks ago. "It's just been really fun."
Poles signed Tavon Young because he wanted his veteran experience. For four seasons, Young has been one of the better nickel corners in the league. Last year he held his targets to a 65% completion rate while playing for the Ravens. He also mixed in well rushing the passer, earning two sacks. That said, Young will have to improve at tackling to stay on the field, and his 12.5% missed tackle rate last year won't cut it in Chicago's HITS philosophy. If Young breaks camp with the team he'll likely get looks as a starter when Gordon lines up outside.  
During camp, Kindle Vildor was getting the bulk of outside snaps when Gordon lined up at the nickel. Vildor had a tough 2021-22 season. In fact, he's allowed a 70% completion rate on 76 targets during his first two seasons in the league. Additionally, Vildor has drawn six penalties. Still, the coaching staff sees value in the third-year corner and expects Vildor to be a nice fit for the new scheme while continuing to improve his game.  
Depth is a concern at cornerback, and Greg Stroman Jr. and Duke Shelley will back up Chicago's top three. Stroman had a strong game in the Bears' 21-20 win over the Browns. He had two pass deflections and his interception of Jacoby Brissett should be enough to give him a leg up on Shelley, who has been inconsistent. Shelley hasn't been awful but he's not done much to stand out. A sixth-round draft pick in 2019, the fourth-year veteran is steady even if he doesn't often hit the highlight reel.  
Thomas Graham Jr. flashed good-to-great skills in a few appearances last year. In fact, he held Vikings All-Pro wide receiver Justin Jefferson to a pedestrian stat line. Injuries have hurt Graham Jr. this summer, and without the reps to show he can hang, he could be a Tuesday cut and/or returned to the practice squad. 
Lamar Jackson and Jaylon Jones are on the bubble, too. Jones has been burned a couple of times when he's had preseason opportunities. Jackson struggles to complete his tackles and has allowed too many additional yards in Chicago's three exhibition games. He has NFL experience, however, which can't be overlooked.
SAFETIES 
Veteran safety Eddie Jackson seems poised for a bounce-back season. The new coaching staff gave him a fresh start and he intends to make good on their faith in him. Jackson was a turnover machine under Vic Fangio but badly regressed when Fangio left to coach the Broncos. The good news is that the veteran safety has bought into the new defense, and has been invaluable as a mentor to Brisker. The two communicate well and compliment each other nicely.
Brisker was the second, second-round pick by Poles, who acquired the selection in the Khalil Mack trade. Brisker has struggled with injuries this offseason and will start the season wearing a soft cast on his hand, but he's a heavy hitter with a nose for the ball. The rookie gave the Bears offense fits in 11-on-11 drills. Eberflus called Brisker a "difference maker." He can be an impactful player at safety, in nickel packages, or even as a hybrid linebacker. If he's healthy, Brisker will spend a lot of time on the field.
Just call @JaquanBrisker "difference maker." pic.twitter.com/CsX5SEmdrE

— NFL (@NFL) August 16, 2022
Chicago has solid depth behind Jackson and Brisker. DeAndre Houston-Carson returned as a special teams specialist, but he's more than that. He possesses exceptional takeaway skills and is a good tackler. If injuries force DHC into the lineup there shouldn't be too much of a dropoff. 
Poles acquired Dane Cruikshank because the veteran safety has a skill set that matches Brisker. He can play nickel or down in the box. He also provides a safety net as a special teams player. 
Elijah Hicks, a sixth-round pick out of Cal, should be the final safety to make the roster. Hicks has been serviceable but raw in the secondary. His real value has been as a gunner on special teams, where Hicks continually gets in the mix as a tackler. The rookie safety also has a knack for putting himself in great positions to capitalize on opponents' mistakes. His fumble recovery in Seattle two weeks ago is a great example.
With Hicks making the team, that probably means the end of the line for A.J. Thomas and Davontae Harris. Thomas looked strong against the Chiefs but took a few steps back against the Seahawks. Harris led the Bears in tackles against the Browns, but everything came during garbage time. His preseason play mirrored his sporadic career.
HOW THE ROSTER IS SHAPING UP
The secondary is one of the team's largest groups and rightly so since the unit needs the most improvement over last season. It will be surprising if Poles and Eberflus cut more than two safeties and three cornerbacks. It wouldn't be shocking if they added depth through the waiver wire this week, either.
Previous in this series: