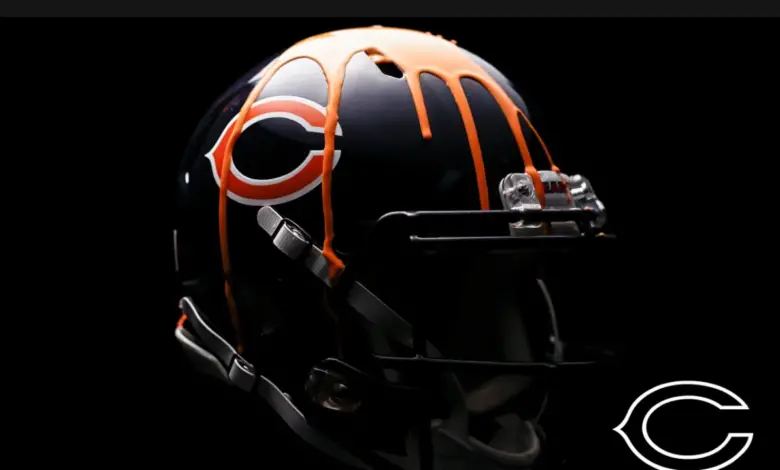 Camp Notes: Brisker Misses Reporting Date, Bears Unveil Orange Helmets, Lightfoot to Offer Soldier Field Options to Keep Team in Chicago
The Chicago Bears open training camp this week, and the rookies reported on Saturday, though one is a holdout. Here are your training camp bullets for Monday morning.
oh nice helmet color. where'd you get that idea? 🤔 https://t.co/YflwVnQkQl

— Cleveland Browns (@Browns) July 24, 2022
Chicago Mayor Lori Lightfoot will present a few new ideas this afternoon intended to keep the Bears in Chicago. One proposed idea includes putting a dome on Soldier Field and replacing Burnham Harbor with floating pavilions to increase seating capacity. Unless the city is willing to actually turn Soldier Field over to the McCaskey family, it seems like an impossible task to keep the team from moving to Arlington Park.
I don't know if Lightfoot will actually meet with Bears president Ted Phillips. The two haven't conducted any negotiations since last year, and at that time, discussions didn't go anywhere.
And owners around the league are encouraging the Arlington Heights move. It won't just increase the value of the Bears by nearly a $1B, it'll probably increase every other franchise's value by a 1/4 billion.

— DaBearsBlog (@dabearsblog) July 23, 2022
Five Things
Along with Fields, familiar faces Mooney, David Montgomery, and Cole Kmet will grab the bulk of summer headlines. The Bears cannot afford for any of those players to get injured.
Pringle, Jones Jr., and a slew of wide receivers will replace Allen Robinson and Tarik Cohen. Believe it or not, the Bears are vastly improved at the position. N'Keal Harry was a late addition and could be a steal for Chicago.
The offense and defense are going through dramatic scheme changes. Luke Getsy will lead the offense and Alan Williams takes the reigns as Chicago's new defensive coordinator.
Khalil Mack, Akiem Hicks, Danny Trevathan, and Eddie Goldman are gone.
It's not certain if Quinn will report to camp. The franchise single-season sack leader missed OTAs and may not play for the Bears.
Camp Quotes
"There are so many things [Brisker]  has to experience and go through to get the knowledge and learn and put it in his files and in his Rolodex there so he can come back to it like, 'I've seen that, I've done that before.' We're just trying to put him in as many experiences as we can. He's going to fail some and he's going to succeed a lot. But sometimes that failure teaches you a lot more than all the successes he's going to have." – Matt Eberflus
"Everybody thinks about the last few years and that push we made in Kansas City. But even fans and family members and friends forget there was a long journey before things really exploded. There was gradual push and gradual improvement. We brought the right types of players in. It required a blend of the (right) skill sets, a blend of the culture. I reflect on that a lot with what we're now doing here." – Poles