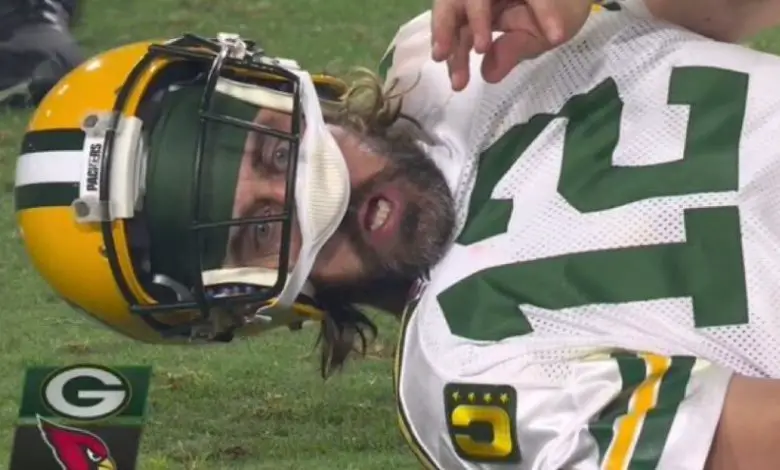 Bears Head Coach Matt Eberflus Hired With Goal to Unseat Packers
When Matt Nagy was fired by the Bears last month, it was widely assumed that the franchise would hire an offensive-minded head coach with a high-octane, high-scoring philosophy. The coaches most often connected to Chicago, at least initially, were Brian Daboll and Josh McDaniels. Nobody expected Matt Eberflus to be named the new head coach of the charter franchise, his path to the Bears was completely stealth-like, and he was hired with one goal in mind: Unseat the Packers.
That means wresting control of the NFC North from Green Bay and "never giving it back," in the words of GM Ryan Poles. The executive took the job in Chicago with the specific intention to hire Eberflus as his head coach.
Eberflus will implement a 4-3 defense similar to the Tampa-2 that Lovie Smith used when he coached the Bears. Considering Jim Caldwell and Dan Quinn were also finalists to replace Nagy, it's pretty clear that Chicago's search committee had a particular type in mind. On offense, the Bears intend to run something similar to the Kyle Shanahan offense that Matt LaFleur runs in Green Bay, heavy on RPO with a mixture of outside-zone, split flow, deep overs, intersecting crossing routes, jet motions, and a high percentage of fakes and bootlegs. Their defense will be designed to stop the same type of offense.
13th sack of the season for Robert Quinn ‼️#CHIvsGB | #ProBowlVote pic.twitter.com/O5vxtI23pq

— Chicago Bears (@ChicagoBears) December 13, 2021
The NFL is a game of explosives. Hit as many as you can on offense, stop as many as you can on defense. Though Chicago has had one of the better NFL defenses the last few years, they completely broke down against teams that run the Shanahan-style offense. The league-wide shift towards the Shanahan doctrine was an answer to the cover-3, man-free defenses that had blossomed since the Seahawks beat the Broncos 43-8 in Super Bowl XLVIII. The Bears ran mostly cover-3/cover-1 defenses under Nagy and were burned frequently by the league's more potent offenses, particularly the Packers.
The high output offense was created to expose linebackers and safeties that cheat toward the line with throws disappearing over their heads as soon as they committed to the run. Play-fakes and jet motions provide interior deception and single deep coverages usually result in unfavorable downfield matchups if the pass rush doesn't get to the quarterback fast enough.
After spending a year figuring out the nuances of LaFleur's system, Aaron Rodgers started destroying defenses in 2020. He completed 80.7% of his passes on 57 bootleg drops that season, throwing 10 touchdowns against zero interceptions. Over the last two seasons, Rodgers was 91-of-108 (84.3%) for 987 yards against the Bears with 14 touchdowns and no interceptions. Chicago sacked him 7 times in those four contests, all losses by a combined score of 145-85.
That type of success is why Sean McVay went chips in to acquire Matthew Stafford before this season. Like Rodgers, Stafford has the arm strength and deadly accuracy to throw to any point on the field from anywhere in the pocket. Defenses can't just be aware of the backside post, they have to be terrified of it. If you leave your corner on an island against receivers such as Davante Adams, Cooper Kupp, or Robert Woods you're going to give up a lot of touchdowns.
Teams are shifting to an ever-increasing number of two-deep safety looks to counteract the explosive offenses run by the 49ers, Rams, and Packers, and the cover-3 is becoming a dinosaur. One of the great things about the Tampa-2 is that there are so many coverage switches, blitzes, stunts, etc., that can be utilized without compromising the defense. Eberflus will run a hybrid of that scheme to slow down those high-powered offenses.
While with the Colts, the Bears new head coach made a similar switch from a 3-4 to a 4-3 but designed it as more of a change in coverage than formation. He did the same thing with the Cowboys, too. Eberflus leans on strong cover-2 tendencies but does blend in some single-high safety looks that are more common with the cover-3. That's the more radical change to the defense than simply putting four players on the line. If Khalil Mack is retained, he'll rush from the edge, but the high safety who would be exposed the most is Eddie Jackson.
Jackson is coming off of a horrific year and will have to do a 180 to survive in that type of coverage at free safety. His leash will be short, and you can expect Poles to ensure Jackson has plenty of competition this summer. There is a caveat, however. Former defensive coordinator Sean Desai put the former All-Pro safety at slot cornerback near the end of the season and his game stabilized.
"It's like, I just feel like you're more involved in the game," Jackson said after the Bears beat the Seahawks in late December. "Just being at safety all the time, you know, being back, it's like it depends on what kind of scheme you're up in, but when you're in nickel it's like you're always in that action. "
It was one of the few good ideas implemented by the last regime, and there was precedent. Nagy and Desai played Jackson at slot corner in Chicago's 20-9 win over the Raiders in October, and he held Las Vegas tight end Darren Waller to 45 yards on four receptions. In a Tampa-2 scheme, Jackson could thrive playing cornerback, something Poles and Eberflus are no doubt acutely aware of.
"You get more in the game, you know what I mean?" Jackson added. "You play closer to the line, it's like you're more involved. You get more targets, chances to make plays. And it's really nothing special, just going out there and winning your leverage and playing off of instincts, reacting and stuff."
At the very least, moving Jackson to corner full time could create opportunities to help shut down offenses of teams like the Packers. It will be interesting to see if Eberflus take a cue from Desai, who saw Jackson's potential in the slot based on his play at the University of Alabama, where Jackson was converted from corner to safety. The beleaguered defensive back could return to his All-Pro self in the new scheme, as you can see below, and it sounds like he's more comfortable playing in the slot anyway.
Strengths of the Tampa-2
Ability to jam outside receivers and direct them inwards (called funneling), disrupting their timing routes.
Coverage of the flat area. In cover-3, the linebacker or strong safety has to cover the flat, while in cover-2, the cornerback is already there. That takes away the out routes.
Better coverage of underneath zones, with 5 defenders. This can hold up the TE on his route and help on the weak side run containment.
Weaknesses
Strongside curl routes can pose issues for the linebackers.
Run support off-tackle can be compromised.
There is increased exposure in deep coverage over the middle.
All of this sounds fantastic in theory, but the key will be adjustments. Rodgers, who is expected to remain with the Packers, isn't going to fold up the tent and go home just because the Bears are running a new defense. He's certainly not going to fear Jackson just because he might match up against Green Bay's tight end instead of the all-world Adams. Expect more spread formations and wider splits to flood the deep zone with as many as five wide receivers. That's when Eberflus will counter with the hybrid cover-3.
The good news is that Eberflus has had previous success against the Packers. As an assistant coach, his defenses were 3-2 against Rodgers. Further, Eberflus was responsible for producing two top-10 units in terms of total defense; six top-10 units in terms of rushing defense; four top-10 units in terms of scoring defense; and four top-10 units in terms of turnovers created.
Taking the NFC North means beating the Packers, and at least the Bears have a defensive game plan in mind, something conspicuously absent since Vic Fangio left the organization in 2019.