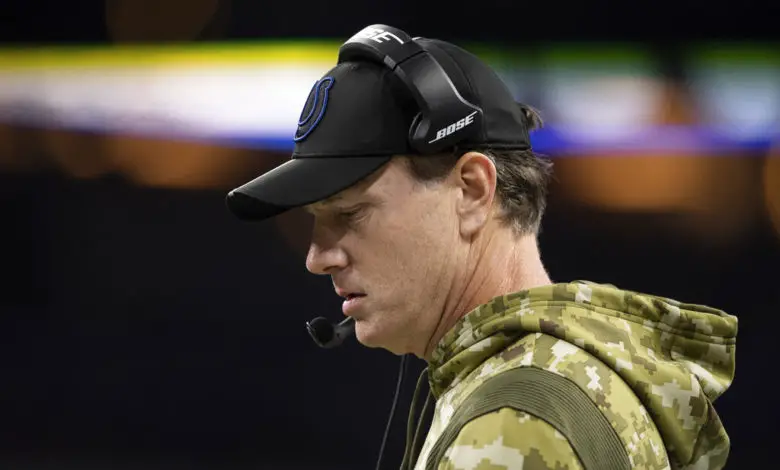 A Look at Matt Eberflus and What to Expect From Bears' New Head Coach
Yesterday marked the 40th anniversary of Super Bowl XX, when the Bears thrashed the Patriots 46-10, fulfilling a promise made four years earlier when George Halas introduced Mike Ditka as Chicago's 10th NFL head coach. That may not have been lost on Matt Eberflus, who today became the latest man to lead the storied franchise. Hand-picked by new GM Ryan Poles, what should Bears expect from their new head coach?
Learned today: This Bears hire of Matt Eberflus is all Ryan Poles. Once he became the clear GM, Poles took this process over. Bill Polian, in fact, was not thrilled. This is a fully empowered General Manager.

— M@ (@MattSpiegel670) January 27, 2022
There were two distinct Coach camps in the lead up to Ryan Poles' hiring. Polian/George wanted Caldwell. Ted & rest wanted Quinn.

Poles went his own way.

— DaBearsBlog (@dabearsblog) January 27, 2022
For starters, Ebeflus wasn't Bill Polian's choice, Jim Caldwell was. Dan Quinn, who was widely rumored to get the job, was the guy Ted Phillips wanted. If you had any doubts that Poles was given full autonomy by team chairman George McCaskey, there's your answer. Certainly, Poles has to answer to McCaskey and possibly Phillips, but if that's the case, he's going to do it with his guys running the show.
Though the team did not hold an introductory press conference, both Poles and Eberflus issued statements.
"I would like to thank Ryan [Poles] and the McCaskey family for this once-in-a-lifetime opportunity to lead the Chicago Bears, one of the most storied franchises in all of sports in one of the greatest cities in the world," Eberflus said. "I am truly humbled and honored to be named your head coach and together we will do everything in our power to bring a Super Bowl championship back to Chicago."
"Matt impressed me when detailing his vision and plan for our team.." Poles added. "We look forward to getting to work and assembling a top-notch staff and roster that will help us consistently compete for championships."
Eberflus has always preached intensity and toughness and is considered a great leader of men. The Bears have been a soft, undisciplined team for years. Today's announcement, combined with the hiring of former offensive lineman Poles on Tuesday, should make Chicago a much tougher team.
Next up for Eberflus is assembling his coaching staff, which includes finding the right defensive coordinator. The new head coach is believed to be bringing Colts linebackers coach Dave Borgonzi and safeties coach Alan Williams to Chicago, per NFL Insider Ian Rapoport. Eberflus will probably ditch Chicago's current defense in favor of something similar to the Tampa-2, which is run with four down linemen and three linebackers. That's the same defense pioneered by Tony Dungy and the one Lovie Smith ran when he coached the Bears from 2004-12. Willams ran the Tampa-2 as defensive coordinator with the Vikings under then-head coach Leslie Frazier in 2012-13.
That may mean having Khalil Mack shifting to defensive end at times if Poles keeps his star linebacker. Expect Robert Quinn to have another monster season and Trevis Gipson to have a break-out year in that scheme. The defensive switch may also change who Poles recruits in free agency or chooses in the draft.
On offense, the new head coach is rumored to be seeking someone from the same coaching tree as Kyle Shanahan. That might mean Chiefs' passing game coordinator Mike Kafka if Andy Reid allows the 34-year-old to pursue a position in Chicago. Poles certainly has his vision for Justin Fields, and the Kansas City connections to Kafka might be in play here if he wants to make a recommendation to Eberflus. Other candidates include Rams OC Kevin O'Connell, Klint Kubiak of the Vikings, Mike McDaniel of the 49ers, and Eagles' passing game coordinator Kevin Patullo.
Another rumor making the rounds is that Eberflus is hoping to hire Raiders interim coach Rich Bisaccia to work with special teams. Bisaccia is still in the running for the head coaching job in Las Vegas, though he is not considered the favorite.
For those who are wondering what kind of coach Eberflus will be, most of the comments from his NFL peers indicate he will be the opposite of predecessor Matt Nagy. Eberflus has been described as a "good teacher," "organized," and a "good communicator" who pays special attention to detail.
Colts GM Chris Ballard offered similar praise for Chicago's new head coach.
"There is a standard that must be met by the players he coaches, and he does a fantastic job targeting their strengths while putting them in the best position to succeed," Ballard said. "Upon his arrival to Indianapolis, he made immediate gains with our defense and consistently had our unit ranked toward the top of the league. We knew it was only a matter of time before he became a head coach, and he is extremely deserving of this opportunity. Chicago will love Matt's intensity, dedication, and desire to win."