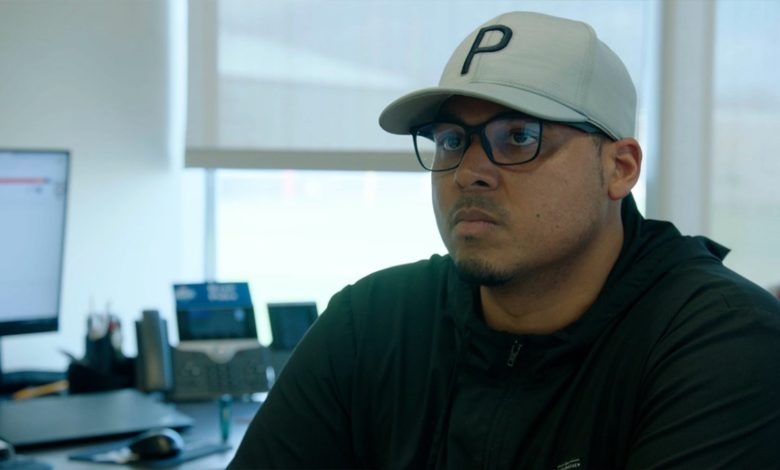 Here's What to Expect from Ryan Poles
The Bears announced this afternoon that they've signed Ryan Poles to replace Ryan Pace as their new GM. Here's what to expect from the former Chiefs' executive director of player personnel.
This isn't a good hire by the Bears.

This is an incredible hire by the Bears.

This franchise is in GREAT hands with Ryan Poles leading the way going forward. https://t.co/aD4yLGH8eG

— Field Yates (@FieldYates) January 25, 2022
Poles spent the past 13 years working with the Chiefs in various roles, mostly in scouting and talent evaluation. He was hired as a 24-year-old player personnel assistant and college scouting administrator in 2009 and was named director of college scouting in 2017 after a number of departmental promotions. In 2018, Poles was bumped up to assistant director of player personnel before becoming the executive director in 2021, working under GM Brett Veach and alongside AGM Mike Borgonzi and vice president of football operations Brandt Tilis.
In Kansas City's executive hierarchy, Borgonzi and Poles handled talent evaluation while Tilis manages the team's salary cap. All three reported to Veach, who had final authority on all matters. Head coach Andy Reid is relied upon to provide some player insight, both at the collegiate and professional level.
In a 2020 interview, Poles said he was counted on to do the heavy lifting in Kansas City's draft preparation.
"I oversee all of our scouts that live across the country, make sure the information is coming in," Poles told Buffalo Plus. "Do we know the player, their background, what they're about? Do they love football? Their intelligence.
"And then I'm able to get that information and hand it over to our general manager and our head coach so that we make really good decisions and try to bring in the best players for our system as possible."
The Chiefs credited Poles as being an integral part of the front office that's built their team into a perennial contender with draft picks like Patrick Mahomes, Travis Kelce, Chris Jones, Tyreek Hill, and Tyrann Mathieu. Those players all helped Kansas City win the Super Bowl in 2020.
Expect Poles to be heavily involved in the Bears draft this April, despite having just five total picks, and in free agency. Chicago has 24 unrestricted free agents on their current roster, and Poles will have a decision to make regarding WR Allen Robinson. He will also have to determine if it is in the best interests of the organization to keep, cut, or trade Khalil Mack. The Bears will have approximately $40 million in cap space absent of those decisions and need help at wide receiver, offensive line, and in the defensive backfield.
Managing a salary cap is not something Poles has done previously, which is why Omar Khan is still linked to the Bears as a potential executive director. If Khan is not hired, it's entirely possible that president and CEO Ted Phillips will assist Poles with managing the team's salaries, at least during his first year. That would be a nightmare of sorts, as Chicago's cap has been poorly managed by Phillips for nearly a decade. The Bears need someone who can accurately place a monetary value on the players Poles wants to sign or retain. That will be very important with regard to running back David Montgomery and linebacker Roquan Smith, two of the team's better players who are going to be due salary increases soon.
Conversely, Poles could hire an assistant GM with cap management experience. He might try to pry Tilis or Chris Shea from the Chiefs. Both are highly respected among their NFL peers as cap masters.
Who Poles will hire as head coach remains to be seen. The Bears have interviewed just about every available candidate thus far. Matt Ebefrflus is scheduled for a second interview this week, as is Dan Quinn, and Jim Caldwell just had his second interview, and first with Poles today. That Caldwell wasn't hired seems to indicate that he is probably not the team's top choice. Of the two remaining candidates, it would appear Quinn has the inside track. Then again, Poles may have somebody completely different in mind, and the choice should ultimately be his anyway.
At 67 years of age, many thought the experienced Caldwell would be the perfect counterpoint to the inexperienced Poles. The Bears tried a similar combination with Ryan Pace and John Fox in 2015, and it failed miserably. It would be unfair to compare Caldwell to the incredibly unmotivated Fox, but you would be forgiven for thinking the two situations are far too similar. Quinn is the right combination of experience, compassion, and intensity and allegedly has his staff hand-picked and ready to follow him to his next gig. That makes for an easy transition.
Most certainly, Poles has to be excited to build a team around Justin Fields, the very thing George McCaskey was looking for in a new hire. With that in mind, expect Poles to ensure that his next coach comes armed with an offensive gameplan and a staff designed to maximize the young quarterback's potential. When it comes to the head coach, Poles will hire the best-qualified candidate, whether he comes from a defensive or offensive background. It would seem, therefore, that the candidate who is best prepared to provide Fields with the proper instruction and developmental tools will be announced as Chicago's next head coach.
Just a note: Contrary to some of the things being posted on social media, the Bears do not owe the Chiefs a 3rd round pick. Kansas City will get league-provided compensatory picks at the end of Round 3 in each of the next two drafts. That rule was instituted in 2020 for teams that lose a minority assistant coach or personnel executive who becomes a head coach or general manager for another team. If Champ Kelly is hired as GM by the Raiders, the Bears would also be entitled to extra picks.