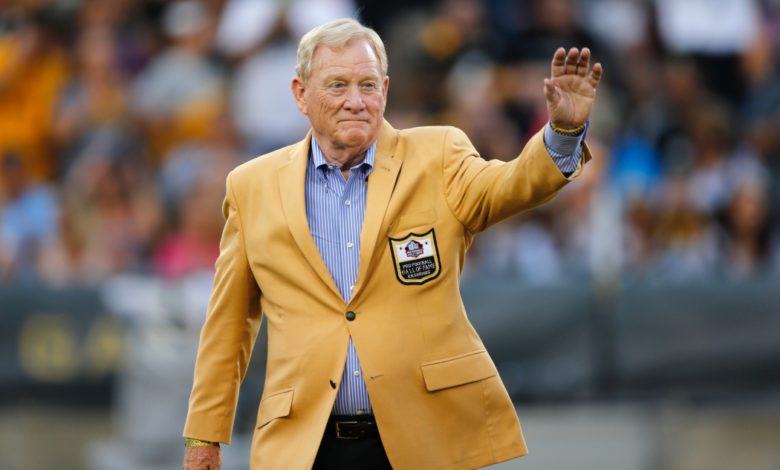 What We Know About Chicago's GM Search
In addition to finding a replacement for head coach Matt Nagy, the Bears are also conducting interviews to replace GM Ryan Pace. Chairman George McCaskey, President/CEO Ted Phillips, Hall of Fame executive Bill Polian, VP of Player Engagement Lamar 'Soup' Campbell and Senior VP of Diversity, Equity and Inclusion Tanesha Wade will conduct the search for Chicago's next GM, a process which McCaskey promised would be "thorough, diligent and exhausted." Phillips will likely have the final say in the matter, but the new GM will report directly to McCaskey. Here's what we know about Chicago's GM search so far:
Busy 24 hours for the Bills: OC Brian Daboll and DC Leslie Frazier are scheduled to interview with for the Bears and Dolphins HC jobs Sunday, per sources. Bears also expected to interview Bills' assistant GM Joe Schoen for their GM job Sunday. Game today, interviews Sunday.

— Adam Schefter (@AdamSchefter) January 15, 2022
Joe Schoen: One of 13 GM candidates Chicago is considering, like assistant coaches Leslie Frazier and Brian Daboll, Schoen will interview with the Bears today. Perhaps a package deal is in the works, If not, it's pretty safe to assume that both coordinators would be at the top of Schoen's list if he gets the front office gig.
The 42-year-old would be one of the youngest to run an NFL organization if hired and has worked in his current role as assistant GM to Brandon Beane for five seasons. A native of Elkhart, IN, Schoen played Division III NCAA football at DePauw University, where he was an all-conference wide receiver. He got his start in scouting with the Panthers in 2000, where he interned and later worked as a scouting assistant. Schoen spent his first five years with Miami as one of the team's national scouts and a member of the team's front office before joining Buffalo.
"He's going to be a GM," Beane told The Athletic in 2019.  "I have no doubt he's going to be ready for it. He's a great communicator. He understands people. You're not going to outwork him."
Fun Fact: Bill Parcells gave Schoen his first NFL front office job.
Monti Ossenfort: The current director of player personnel with Tennessee is in high demand this week. The Titans have granted interviews with the Bears and Giants, and Ossenfiort will interview with the Vikings today. His interview with Chicago took place on Saturday.
Before joining the Titans in 2020 in his current role, Ossenfort spent a little over a decade and a half with New England, working his way up from a personal assistant to the director of college scouting. He was a part of three Patriots teams that won Super Bowls during that stint.
"[Ossenfort's staff] compiled an enormous amount of information both from a football standpoint, character, medical and so forth on several thousand players, which gets whittled down to let's call it 100 or so in the final analysis," said Bill Belichick in 2019. "It's a very lengthy and tedious one that Monti and his staff have, I think, done a great job on."
A Minnesota native, Ossenfort holds two master's degrees from Ohio University.
The Tennessee executive has received interest around the league for general manager jobs before. He previously interviewed with the Browns, who ended up hiring Andrew Berry instead. He is considered the favorite for the opening in Minnesota.
Fun Fact: Ossenfort took his father to two Super Bowls, and the Patriots lost to the Giants on both occasions.
Jeff Ireland: The New Orleans assistant GM carries a wealth of NFL experience as former GM for the Dolphins and in his current role with the Saints. In Miami, Ireland inherited a 1-15 team and led them to an 11-5 record and a Wild Card berth in his first season. Possessing a keen eye for talent, eight players he acquired or drafted earned 14 Pro Bowl nominations during his tenure with the Dolphins.
Ireland interviewed for the Bears' opening on Friday and has drawn accolades from peers throughout the league, though his highest praise comes from Saints head coach Sean Payton.
"Getting Jeff was huge for us. [Our draft process] was completely revamped," Payton said in 2017. "I think Jeff has done an outstanding job…and I think that the results are paying off, fortunately, for us."
Ireland, who replaced Pace in 2015, played a huge role in that 2017 draft for the Saints, choosing running back Alvin Kamara, cornerback Marshon Lattimore, and offensive tackle Ryan Ramczyk. That draft class also included edge rusher Trey Hendrickson, safety Marcus Williams, and inside linebacker Alex Anzalone.
Fun Fact: Ireland served as a ball boy for the team at 12 years old when his grandfather Jim Parmer was a Bears scout.
Champ Kelly: The 42-year-old is currently employed by the Bears, serving as the team's assistant director of player personnel. Before joining the Bears, Kelly got his NFL start with the Broncos in 2007 as a college scout. From 2011 through 2014, Denver won four consecutive AFC West titles, including an AFC championship in 2013. In 2014, the Broncos became the second team in league history to sign four free agents who made the Pro Bowl in their first year with the team: wide receiver Emmanuel Sanders, cornerback Aqib Talib, safety T.J. Ward, and defensive end DeMarcus Ware.
If anything, Kelly would provide stability to the Bears after an overhaul that included the dismissals of Nagy and Pace. The flipside to that is that Chicago has badly underperformed since going to the playoffs in 2018 with a 12-4 record. The Bears have lost 38 of 51 games against playoff teams in the past seven seasons. That said, he's highly respected by Phillips and McCaskey, and he's been instrumental in the scouting process while serving as a mentor for young Bears scouts.
Fun Fact: Bears linebacker Khalil Mack has thrown his support behind Kelly.
Champppppppp!

— Khalil Mack (@FiftyDeuce) January 13, 2022
Kwesi Adofo-Mensah: I'd like this pick because I've met Adofo-Mensah, and he's a great guy. He interviewed with the Bears on Thursday and currently serves as vice president of football operations to president/GM Andrew Berry in Cleveland. Before working for the Browns, the 40-year-old executive spent seven seasons with the 49ers, going from manager of football research and development to director of the same department.
Adofo-Mensah earned a bachelor's degree in economics from Princeton, where he played on the school's basketball team, plus a master's degree in economics from Stanford. He was a candidate for the Panthers' GM opening last season.
"You could see how he had been able to build relationships across a number of different groups during his time at San Francisco in a role that can be very challenging," said Berry. "You have to be able to not only develop [analytic] insights but communicate them and get people to [buy into that]. And then the other thing was just his breadth of understanding of the sport and football operations. So even though he had formally just led the 49ers' research group, you could tell that he understood team building, people, relationships, and managerial skills at a much higher level."
The Vikings have also requested permission to interview Adofo-Mensah, though he is not considered among the favorites for that opening. He could be a legitimate candidate to take over for Pace, however. Polian is said to be very close with Berry and considers him one of the most knowledgeable executives in the NFL.
Fun Fact: Adofo-Mensah's first name is Ghanian and means "born on Sunday," making an NFL career a natural fit.
Glenn Cook: Also a member of Cleveland's front office, Cook reports directly to Adofo-Mensah as the Browns' vice-president of player personnel. He may be in the proverbial catbird seat in that he could secure an opening in Chicago or Minnesota, or succeed Adofo-Mensah in Cleveland. He's a valuable member of Berry's front office.
"He is a talented evaluator and he has got really great people skills," said Berry when he hired Cook. "I think that is really important for the person that is going to run day-to-day personnel within the organization."
Cook has been with the Browns since 2016, starting as assistant director of pro scouting before being promoted in 2020. He previously served as a pro scout with the Packers from 2012-15 and as a scouting assistant with the Colts in 2011-12. Polian gave Cook his first front-office job in 2011.
The 37-year-old executive provides a strong scouting background and is recognized for his ability to build NFL rosters.  He's respected for talent evaluations at the pro and college level, though he has little experience in contract negotiations. That would play nicely into the hands of Phillips, who probably wants to be involved in some capacity beyond choosing a successor to Pace.
Cook will also come highly recommended by Polian because of their previous connection. That's not a bad thing, but he still seems a little too inexperienced.
Fun Fact: Cook was a 46th round draft pick by the Chicago Cubs in 2009. He spent a season in professional baseball, and then began his career as an NFL executive.
Chicago is expected to request interviews for a number of potential candidates, including Ed Dodds of the Colts, who also has strong ties to Polian. Morocco Brown is also someone to keep an eye on.