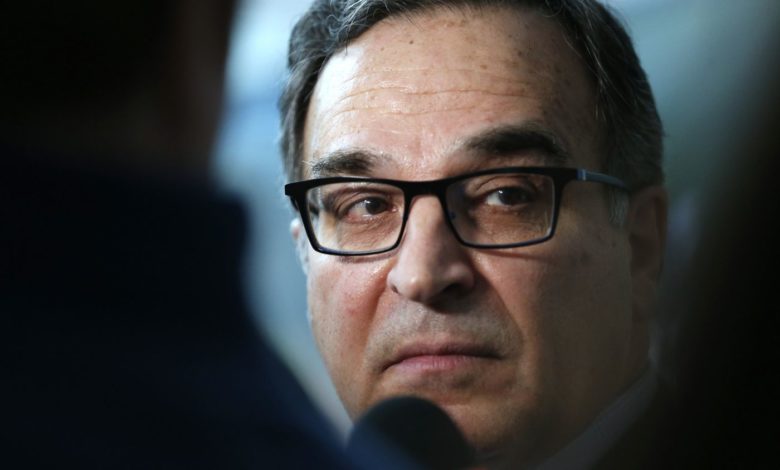 Ted Phillips to Remain in Current Role as Team President and CEO
Just when we all thought the Bears were going to act like a real professional football team, chairman George McCaskey cut us off at the pass this afternoon. McCaskey announced that president and CEO Ted Phillips will remain in his current role, and will assist consultant Bill Polian in fining replacements for GM Ryan Pace and head coach Matt Nagy.
This is discouraging news, to say the least.
Though McCaskey said the team president will assist Polian, he emphasized that the new general manager "will not report to Phillips." The GM will instead report directly to McCaskey while Phillips drives a potential new stadium project in Arlington Heights.
"The general manager will be responsible for the entire football operation," McCaskey said per Adam Hoge of NBC Sports Chicago.
Why is Ted Phillips still involved in the GM search if the GM won't report to him?

George McCaskey says he continues to trust Ted and Ted will be the one negotiating the contract with the new GM.

— Adam Hoge (@AdamHoge) January 10, 2022
McCaskey added that he prefers the team find a GM before hiring a head coach, but it isn't necessarily a guarantee, which is just so Bears.
Phillips also spoke to reporters during his zoom call.
"The hiring of Ryan Pace and Matt Nagy… I do not regret that." Phillips said.
When speaking about the site in Arlington Heights, Phillips all but confirmed that the Bears will explore options to relocate.
"The focus for long-term development is exclusively on that property in Arlington Park," said the team president, before adding that the closing on the property should be complete by Q1 2023. At that point, Phillips and the McCaskeys will determine if it is financially feasible to build a new stadium on the site.
It's still possible that McCaskey is softening the exit for Phillips, who has worked for the organization since 1983. The NFL's first family is genuinely loyal, and almost to a fault as it were in this case, and though the news seems shocking, it's not entirely unexpected.
Phillips has served as president and CEO since February 10, 1999, and remains the team's fourth CEO in its 101-year history, following in the footsteps of Michael McCaskey, George "Mugs" Halas, Jr., and founder George S. Halas. Since taking on the top leadership role, Phillips has insisted on attention to detail and smooth execution at every level of the Bears' operation, something one would think might create stability within the organization, though that has rarely been the case.
In his role, Phillips has directly hired Pace, Phil Emery, and Jerry Angelo to handle football operations. Whether he has provided any input on personnel and coaching decisions is pure speculation. It's fair to say he has preferred inexperienced hires, which allows him to exert a little more influence with regard to onfield decisions. It seems like contradictory thinking that Phillips would be responsible for the new hire before turning things over to McCaskey, but things at Halas Hall tend to skew the opposite of most NFL franchises.
As I mentioned in a previous article, the Bears are in no position to make a mistake here, but they've hamstrung themselves from day one. With Phillips responsible for replacing Pace, it's safe to assume the list of viable applicants may shorten pretty quickly. Right off the bat, you can probably eliminate Trace Armstrong, Morocco Brown, and Omar Khan, as all three would most likely be looking to assume the role of team president.
Allowing McCaskey to serve in that role, even as a de facto executive, keeps the power within McCaskey's inner circle while saving the team a few million dollars. Simply put, the Bears are content to continue to operate as a mom-and-pop store in a business that passed them by 30 years ago. I assume Bears' fans will be stuck with Phillips until he retires, or until the McCaskeys sell the team.
More to come as this story progresses.