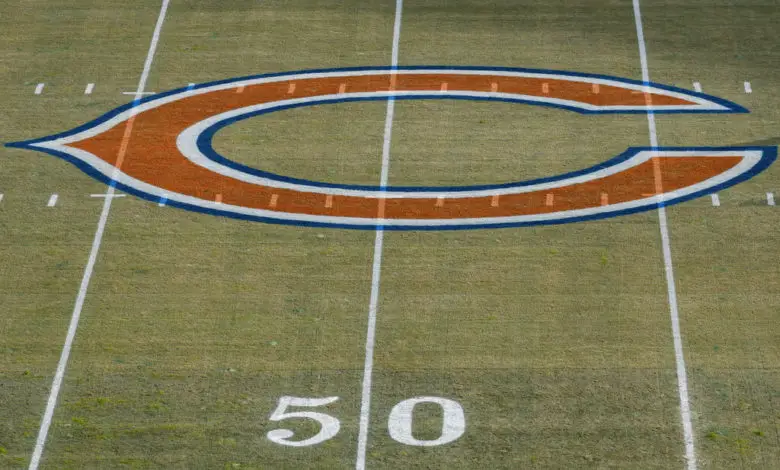 First & Long: Poles Planning 2023 Roster Moves, Bears Officially Replace Ted Phillips, Lamar Jackson's Availability Could Impact Draft Pick Trade Scenarios
Before I start, I want to point out that I've now written 500 posts for Bears Insider, a historic milestone. I'm looking forward to the next half-stack, which I assume I'll complete by this time next year.
I also want to ask everybody to take all of the trade rumors with a grain of salt, especially those involving the Colts, at least for now. Indianapolis hasn't even hired a head coach yet – the smart money is on Dan Quinn – so let's call their thirst for the top pick a little more than speculation, for now. There is no doubt they want to move up and grab Bryce Young or CJ Stroud, but they need a head coach first.
The fact of the matter is that GM Ryan Poles won't trade that pick until we get closer to the draft. He still has to navigate free agency, and that's where we should be focused as fans. You can also turn your back on the Justin Fields trade rumors. Poles and head coach Matt Eberflus are very happy with Fields.
QB1 is a bit of a paradox in Chicago, isn't it? Fans constantly bitch for a new starter just so they can spend the season screaming for the team to find somebody else. Offing Fields would seem a bit shortsighted for an organization that has had one franchise quarterback in 102 years. Yes, it's still Sid Luckman.
"Right now, everyone's on the same schedule," Poles said of all the league's GMs. "We're all looking at the prospects in free agency—we are halfway through our free-agent meetings right now.
"We've also taken a little peek at the draft process and the draft prospects that are coming up this year. I think it's too early. No one kinda knows how it's all gonna fall. So I would assume that picks up here in the next month once we get through the Senior Bowl and the East-West and all those all-star games."
The Bears landed at least four long-term starters in the 2022 draft.
If you paid attention to the 2022-23 season, it's obvious that the Bears need an overhaul on defense. They also need two offensive linemen and a No. 1 wide receiver. In fact, the Bears legitimately need to replace half of their starters. Chicago can keep Fields, Darnell Mooney, Chase Claypool, Khalil Herbert, Cole Kmet, Teven Jenkins, and Braxton Jones on offense, and Eddie Jackson, Jaquan Brisker, Kyler Gordon, and Jack Sanborn on defense. David Montgomery is a free agent and unlikely to return. Nicholas Morrow and Justin Jones weren't bad, but with $118 or more in cap space, upgrades are possible.
That's generational financial freedom in today's NFL. As a matter of fact, the Bears will have about $50 million more than the Falcons, who are a not-so-close second. And though roster moves are still coming, here are the projected top 10 non-QB free agents this  offseason:
There's enough there to upgrade both lines before Chicago falls to a level of salary cap serfdom. Poles also has eight picks in the draft, with more coming once he starts trading down. If the Bears keep their first selection, they won't pick again until No. 53, which they received from the Ravens for Roquan Smith. Yes, a big trade is coming. But nobody – not even Poles himself – knows who will pay up for No. 1 overall.
Bears News & Notes
There's a Flag…On the Play
The Colts, Texans, and Raiders are the most likely to trade up to No. 1, but some of the current speculation borders on the ridiculous. If you're expecting a reversal of the Mitchell Trubisky trade, that seems far-fetched. Ryan Pace was widely panned for that move. Expect one first-round pick, something in the second, and then the market will dictate the balance.
Here are four fair proposals based on DraftTek slot values:
Chicago gives the first pick to the Texans for the No. 2 pick and the No. 33 pick.
The Bears and Texans could also agree on the No. 12, No.33, and a first-round pick in 2024 for the No. 1 overall.
The Bears and Raiders swap picks, and Poles ends up with No.7, No. 38, No. 70, and a second-round pick in 2024.
The Colts move up to No. 1 in exchange for No. 4 overall, No. 35, and a first-round pick in 2024.
Demand will certainly play a role, and the Texans are well-positioned to trade, but there is no scenario where the Bears walk away with the 2nd and 12th picks in the first round. And stop with the multi-team deals. Teams aren't looking to mortgage their entire future for Young or Stroud. Sonny Weaver isn't a real NFL GM, and frankly, neither quarterback is the type of difference-maker that demands that kind of return. Young could be the next Drew Brees or the next Ryan Leaf. Stroud could be the next Joe Burrow or the next Jordan Love.
Scout Team
The Bears now know next year's opponents. The official schedule will be released on March 12.
Home: Vikings, Packers, Lions, Falcons, Panthers, Broncos, Raiders, and Cardinals.
Away: Vikings, Packers, Lions, Chiefs, Chargers, Saints, Buccaneers, Commanders, and Browns.
It's pointless to look at records and standings. Chicago entered this season with the easiest schedule in the league based on last year's results. They actually finished with the third-toughest schedule based on this year's wins and losses.
Film Room
The catch of the year.
MOOOOONEY

📺: #CHIvsMIN on FOX pic.twitter.com/ATLcNNd8dZ

— Chicago Bears (@ChicagoBears) October 9, 2022
Northern Exposure
Minnesota: One NFL Insider actually feels bad for Minnesota's fanbase. "The Vikings, they lure you in, they get you excited … and they find new ways to let you down," said Kay Adams. "They have the most thrilling miracles. And it never amounts to anything. I'm so sorry for Minnesota fans that you have to go through this every year."
Green Bay: Aaron Rodgers hasn't decided if he will return for a 19th season with the Packers, but he didn't rule out the possibility of playing elsewhere.
Detroit: The Lions had the biggest attendance jump in the NFL this year.
NFL News & Notes
Former Ohio State wide receivers Chris Olave and Garrett Wilson are among the finalists for the Pepsi Zero Sugar NFL Rookie of the Year award. The other nominees are Jets cornerback Sauce Gardner, Lions defensive end Aidan Hutchinson, and a pair of Seahawks: running back Kenneth Walker and cornerback Tariq Woolen.
The Tom Brady watch has officially begun. The Buccaneers, Patriots, Dolphins, and Raiders are the favorites to sign the 45-year-old free agent if he doesn't retire.
Pro Football Focus lists Brady as the third-best player available this offseason.
If the Texans really want to shake up the draft, they could send a handful of picks – including their two first-round selections – to the Ravens for QB Lamar Jackson.
The Jets are the odds-on favorites to acquire Jackson if he is tagged and traded.
Brock Purdy has become the feel-good story of this year's playoffs.
Purdy, who was 2022's Mr. Irrelevant, set a rookie playoff record on Saturday with four touchdowns.
The Chargers fired OC Joe Lombardi in the wake of their playoff meltdown against the Jaguars.
San Diego OLB Joey Bosa said he is tired of poor officiating.
Dallas kicker Brett Maher missed an NFL playoff record four PATs in Monday's win over Tampa Bay.
Three Yards and a Cloud of Dust
The Lions are the first team in NFL history to score 20+ points while throwing no interceptions in nine straight regular-season games.
The Vikings are the first NFL team to go undefeated in one-score games during the regular season but then lose in the Wild Card round by one score.
Steelers Alex Highsmith and Cameron Heyward combined for more sacks than two NFL teams. The Pittsburgh duo finished with 25. The Falcons had 21 sacks and the Bears just 20.
From the Podium
"We're going to build an incredible franchise. I came here to win championships, to win the NFC North, to win the NFC, to win the Super Bowl, to help shepherd and lead a stadium development project, to embrace our alumni, to embrace our history and tradition, and to embrace the absolutely incredible Chicago Bear fans. That's why I'm here." – Warren
"We will continue to do it the right way. We will work hard. We will have fun. We will be diligent. We will be detailed. We will be methodical. We'll operate with integrity and honor at every step of the way. This is a special time in the NFL, but most of all it's a special time for the Chicago Bears. Everything is ahead of us. All we need to do now is go and grasp it, put in the time and energy, and effort." – Warren
Running Out the Clock 
I'm sure Poles is champing at the bit to get the 2023 season started.