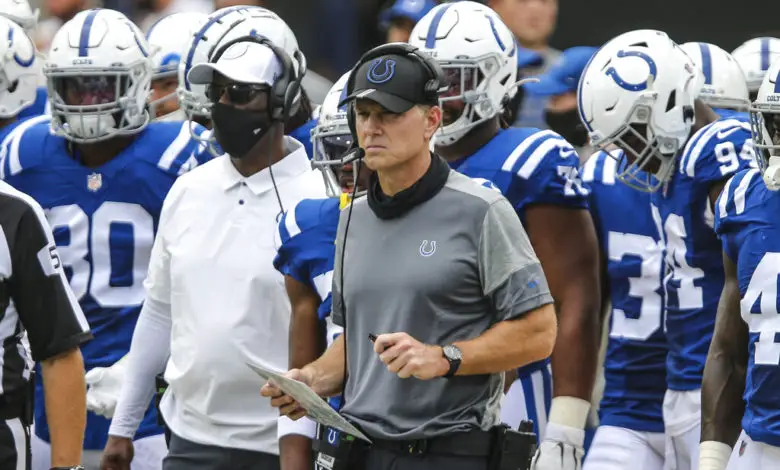 Reports: Chicago Bears Hire Matt Eberflus as Head Coach
Per multiple sources, Matt Eberflus, 51, has been hired as the new head coach for the Chicago Bears.
Eberflus was the defensive coordinator for the Indianapolis Colts from 2018-2022, in which time he helped improve the Colts' 30th ranked defense to a top ten defense in three-out-of-four years on the job. He's held multiple coaching positions in the NFL which include linebackers coach with the Cleveland Browns (2009-10), the Dallas Cowboys (2011-17), and additionally as passing game coordinator for the Dallas Cowboys (2016-17).
This hiring lines up with rumors that Bears' consultant Bill Polian favored Eberflus throughout the interview process. The thought was that Morroco Brown would then slot into the GM position, but the Bears and McCaskey were too impressed with Ryan Poles, which led to his hiring as GM on Tuesday.
Former Colts' defensive coordinator Matt Eberflus is being hired as the head coach of the Chicago Bears, per sources.

— Adam Schefter (@AdamSchefter) January 27, 2022
With the #Bears having finalized their deal with Matt Eberflus, what's next for Justin Fields is a big question. #Eagles passing game coordinator Kevin Patullo is a name to watch for new OC. https://t.co/6qpqk3yij7

— Ian Rapoport (@RapSheet) January 27, 2022
Matt Eberflus is the #Bears' new head coach, a source confirms. Ryan Poles opts for a first-time head coach, but one that comes with very strong defensive credentials from Indianapolis. Now the question is, who does Eberflus have lined up as his OC?

— Adam Hoge (@AdamHoge) January 27, 2022
We'll have plenty more on Eberflus over the next few ways, so stay tuned.