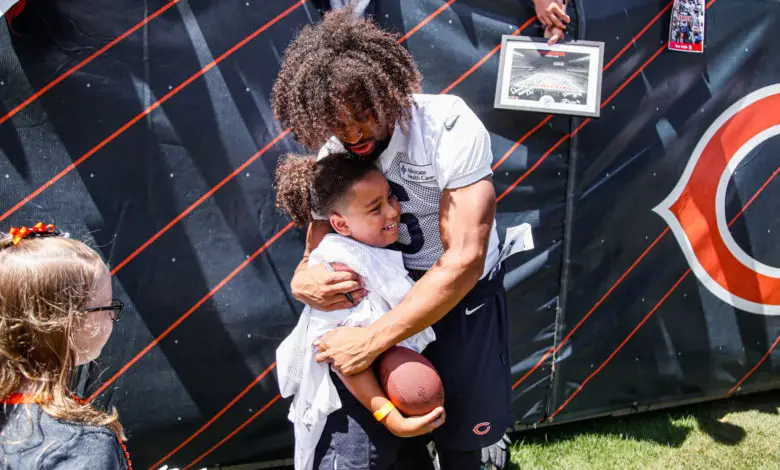 Watch: Bears Return to Soldier Field for Annual Family Fest Practice
The Bears made their first 2022-23 appearance at Soldier Field on Tuesday for their annual Family Fest, marking the team's 11th practice this summer. Plenty of fans attended and Chicago's defense was the story of the day, though there were a few offensive highlights, too.
Equanimeous St. Brown continues to solidify his grip as the Bears WR2, and Darnell Mooney made a one-handed circus catch. Justin Fields was solid once again. The connection between Fields and Mooney is dynamic, and that may be understating things. David Moore was hurt in the session and Chicago is now down five receivers. Moore's injury was termed "significant."
We'll have all the pertinent details in tomorrow morning's edition of Camp Notes. Enjoy the highlights of today's practice for now.