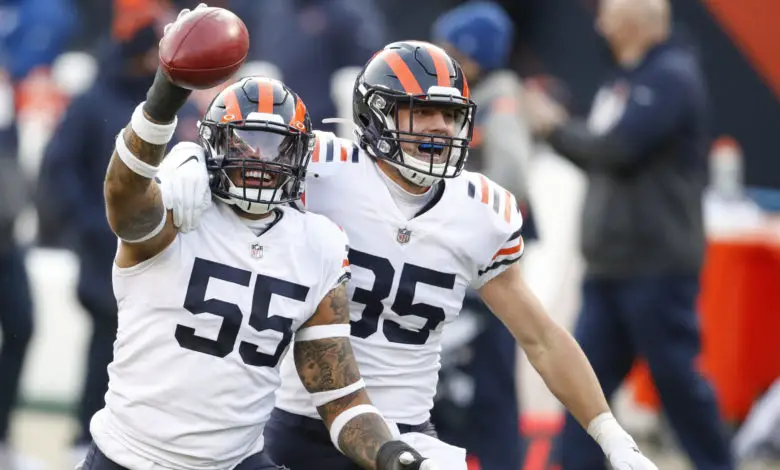 Two Sides to Hope Coin as Bears Head into Home Stretch
Hope is normally a good thing, it provides a reason to look forward to the future. But for Bears fans, hope might just be the worst possible state of mind.
The Bears thoroughly dismantled the Houston Texans on Sunday in pretty much every aspect. It was the kind of win that nearly any team could build off of. The only problem is that this Bears team hadn't won a game for nearly two months prior. In fact, the Bears surpassed the combined margins of all their previous victories this season (20) with their 29-point win.
Sounds like just what the doctor ordered, right?
Now, just for fun, let's say the Bears manage to win two of their final three games. Those wins would most likely come against the Vikings and Jaguars, but it's not entirely inconceivable to think the Bears could beat the Packers. It figures to be a meaningless game for the Pack in Week 17, one that's likely to see them play mostly reserves unless they're playing for home-field advantage.
In this scenario, the Bears will still need help to get into the playoffs, but not as much as you'd think. On one hand, earning a postseason berth is a very good thing. On the other, it means a much lower draft pick and the very likely returns of Matt Nagy and Ryan Pace next season. Of course, it's becoming more likely that both Nagy and Pace will likely be back next season regardless of it this scenario plays out or not.
Nagy's contract runs through 2022, Pace's contract runs through 2021. The McCaskeys have never shown a desire to fire coaches or management they still owe money to, so you can bet they're probably looking for any reason to keep both around through the end of their contracts.
Hope is normally a good thing, except when it leaves you torn between wanting the Bears to win now and wanting them to fix things so they can win more consistently in the future.