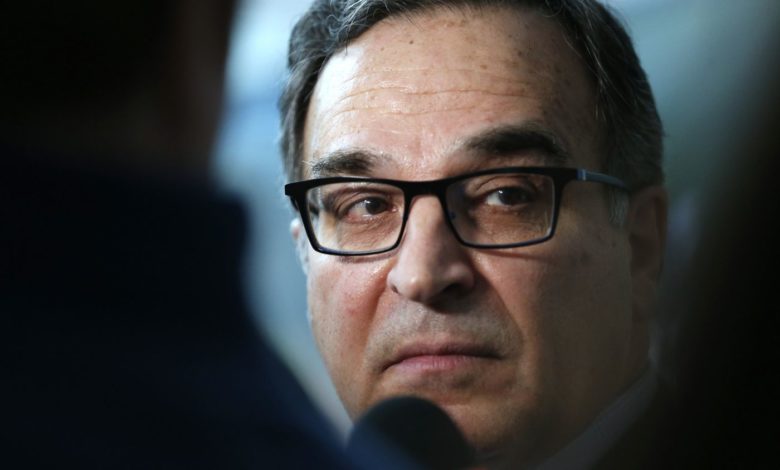 Ted Phillips Announces Impending Retirement
Chicago Bears President and CEO Ted Phillips will retire at the end of the 2022 season, the team announced Friday morning. His career with the Bears has spanned nearly 40 years, and he has been the team president since 1999 when he took over for Michael McCaskey. In that time, he has had a hand in hiring four general managers, including Ryan Poles this season.
Since 1999, Phillips has hired general managers Jerry Angelo, Phil Emery, Ryan Pace., and Poles Those men selected Lovie Smith, Marc Trestman, John Fox, Matt Nagy, and Matt Eberflus as their head coaches. Smith was the most successful, leading the Bears to the Super Bowl in 2006.
In January, Bears Chairman George McCaskey announced that Phillips was going to focus on the acquisition of the former Arlington International Racecourse property and the development of a potential new stadium. The organization is expected to make an announcement regarding a new stadium once the upcoming season concludes.
Phillips relinquished his role on the personnel side when Poles was hired. The first-year GM reports directly to McCaskey. The longtime executive acknowledged at the time of Poles' hiring that a change was necessary.
"The reality is the team wasn't a consistent winner," Phillips said. "So I talked to George and told him that we need to make some changes in terms of football reporting, and the decision was made to make a change."
Phillips started with the Bears in 1983 as the team's controller. He has also served as Chicago's director of finance and as their vice-president of operations. The Bears have a combined record of 177-192 with seven postseason berths since Phillips became president and CEO. The team announced that a search for his replacement is underway. Phillips called the lack of winning "my biggest disappointment."
"I have been truly blessed with the honor of working for the Chicago Bears for 40 seasons and look forward to leading the team through the 2022 season," Phillips said in a statement. "I appreciate the support of the McCaskey family. And, to be involved in overseeing this amazing growth of the Chicago Bears through the years is a dream come true. Every day has been a true pleasure and being surrounded by so many talented and wonderful people has made my job richly rewarding on many levels. I will always bleed blue and orange and forever be proud to be a part of the Chicago Bears family.
"I'm so blessed. The McCaskey family has been so trusting of me. I feel like part of their family. It's honestly been a dream come true to work for such a treasured franchise and a family with the most humble people you can imagine but at the same time have a fierce desire to win football games. My career has been a joy every day."
Dan Pompei of The Athletic first reported the executive's intention to retire (subscription required).
"When COVID came, it changed a lot of dynamics… Gave me some time to reflect on my life, my work life," Phillips said in his exclusive interview with The Athletic. "I came to the conclusion that, my gosh, almost 40 years is a long time. It's time to hand over the baton and give myself the gift of time. You know how this business can be, a lot of hours and time away from family. I just turned 65 years old. I feel good. My health is good. I felt it was time to slow down and do whatever I want to do."
The organization has not specified whether a replacement will come from inside the organization or elsewhere. McCaskey said he would not identify possible candidates at this time. Phillips will spend the rest of his time with the organization finalizing the Arlington Park real estate acquisition.