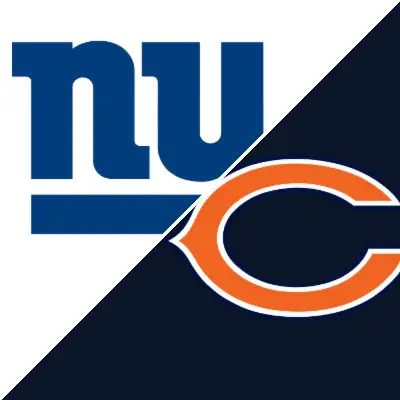 Chicago Bears vs New York Giants – Week 17 Game Preview: Overview, Keys to Game, Insights
The Bears (5-10), despite being ravaged by injuries and Covid, were able to rally and beat the Seahawks in Seattle last Sunday. Other than being a nice holiday gift, the victory meant very little for Chicago going forward.
Quarterback Justin Fields did not play due to an ankle injury and back up Andy Dalton sat out with Covid, thus, it was Nick Foles who got the win. Add the fact that the coaching staff and possibly the front office are going to change in 2022 and the final contests of this season have become the lowest of low stakes.
Andy Dalton gets the start this week when the train-wreck New York Giants (4-11) come to Soldier Field on Sunday to ring in the new year. The Giants have been bad for all of 2021 but the bottom has absolutely fallen out since quarterback Daniel Jones went down with a neck injury.
Jake Fromm and former Bear Mike Glennon have been atrocious at quarterback since Jones' injury. While the defense is better than that, it certainly is not one of the best in the NFL. So perhaps it's not surprising they've been outscored 112-46 during a four-game losing streak.
Chicago has an excellent chance to begin the new year with a victory. Sure it doesn't matter in the greater scheme of things, still, it can't hurt to have a good vibe to start the coming year. Happy New Year everyone!
Where to Watch/Listen
Sunday, January 2 at 12:00pm CT on CBS, WBBM Radio (English), and WRTO Radio (Spanish)
Keys to Victory 
Here are my keys to Sunday's game. If these things happen, the Bears should have a shot to win.
Take advantage of the Giants mistakes. The Giants are not good and their bad quarterbacks will make several mistakes some of which Chicago will have to jump on.
Give David Montgomery lots of touches. The Bears big back was a factor running and receiving against the Seahawks last Sunday. He should be able to exploit the Giants average defense as well.
Try to be careful with the ball in bad weather conditions. The forecast calls for snow on Sunday afternoon so much like last week it's important to protect the football. Turnovers are one way New York can steal the game.
Don't Tell Me the Odds
For the first time since Thanksgiving against the Lions the Bears are favored to win a game. The Vegas odds makers have installed Chicago as six-point favorites against the Giants. The over/under is a ridiculously low 37, as clearly, no one thinks either of these teams can score points.
My Prediction
Chicago actually dominates somebody for a change and picks up an easy victory. They make life miserable for both Giants quarterbacks and win 17-3 at snowy Soldier Field.
Official Bears Preview
Here are Bears analysts Jeff Joniak and Tom Thayer with their preview of the Bears' upcoming Week 17 matchup.