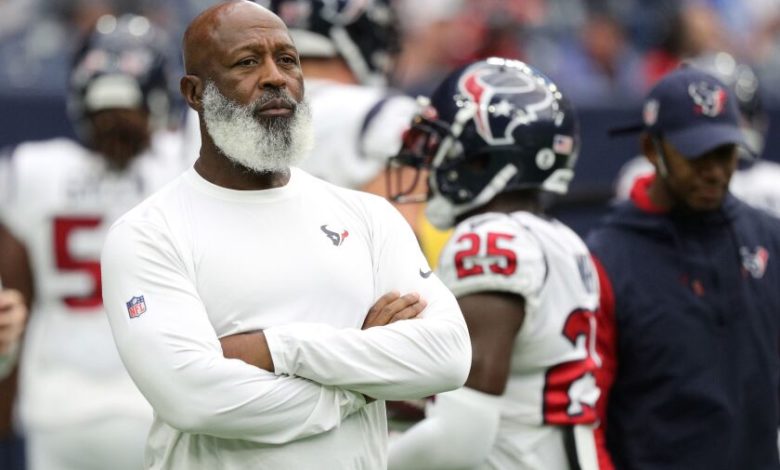 Chicago Bears vs Houston Texans – Week 3 Game Preview: Overview, Keys to Game, Insights
The Bears (1-1) lost yet another primetime game against the Packers in Green Bay last Sunday night. Chicago actually took an early 7-3 lead before Aaron Rodgers and company came storming back with three unanswered touchdowns. A comeback attempt was stymied by a goal line stand and the road team went down to a 24-10 defeat.
Now the Bears return to Soldier Field Sunday for a matchup with former coach Lovie Smith and the Houston Texans. The Texans (0-1-1) were one of the worst teams in the NFL in 2021 with a 4-13 record. Davis Mills emerged as starting quarterback and led an attack that was ranked at or near the bottom of most offensive categories.
Houston's defense was slightly better, though not by much in 2021, ranking in the bottom third of NFL teams. The offense has not improved much early in 2022, the defense however, has gotten better and it's kept them in both of their games. They tied the Colts in the first game of the season and lost a hard-fought game to the Broncos in Denver Week 2.
This is a battle between two teams that have struggled mightily to score points and it should be a real slugfest in the trenches. The Bears should have a good chance to win this game at home against a bad team. Of course, the Texans might feel the same way about Chicago.
If the Bears really want to show they are taking at least small steps forward in 2022 they have to win this game. Lose to a rebuilding Houston squad and it gets much harder to find 8 or 9 victories this season.
Where to Watch/Listen
Sunday, September 25 at 12:00pm CT on CBS, WBBM Radio (English), and WRTO Radio (Spanish).
Keys to Victory
Here are my keys to Sunday's game. If these things happen, the Bears should have a shot to win.
Keep track of diminutive wide receiver Brandin Cooks at all times. The former Rams and Saints speedster is Houston's only real offensive weapon. Contain him and the offense grinds to a halt.
Run David Montgomery early and often on Sunday. The Bears linemen consistently opened up running lanes against the Packers especially in the second half. The Texans have struggled to stop the run through two games this season. Hopefully, an effective ground game will setup some play-action passing opportunities for Justin Fields.
Try to breathe some life into Chicago's moribund passing attack. Bad pass blocking, unsteady quarterback play, and an inability for receivers to get any separation have combined to create a mess of a passing game. There are a few possible solutions but a good start would be Darnell Mooney regaining his 2021 form, one reception for four yards isn't going to cut it.
Win the turnover battle and maybe score a non-offensive touchdown. In a game where scoring is going to come at a premium, turnovers may become a decisive factor. A defensive or return touchdown would likely lead to a victory for whatever team could achieve it.
Don't Tell Me the Odds
The Bears are favored for the first time in 2022 laying 2.5 points to Houston, although that isn't a huge amount of respect for a home game against a suspect opponent. The over/under is set at a ridiculously low 39, so Vegas expects a real struggle to score.
It's Football Weather
According to the Weather Channel, the forecast for Sunday's game is 66° with a chance for rain in the second half.
My Prediction
I agree with the consensus that points are going to be hard to come by in this game. I think the Bears will stick to the run and it will be effective. I think a big turnover will set up the only touchdown in a 13-6 Chicago victory.
Official Bears Preview
Here are Bears analysts Jeff Joniak and Tom Thayer with their preview of the Bears' upcoming Week 3 matchup.