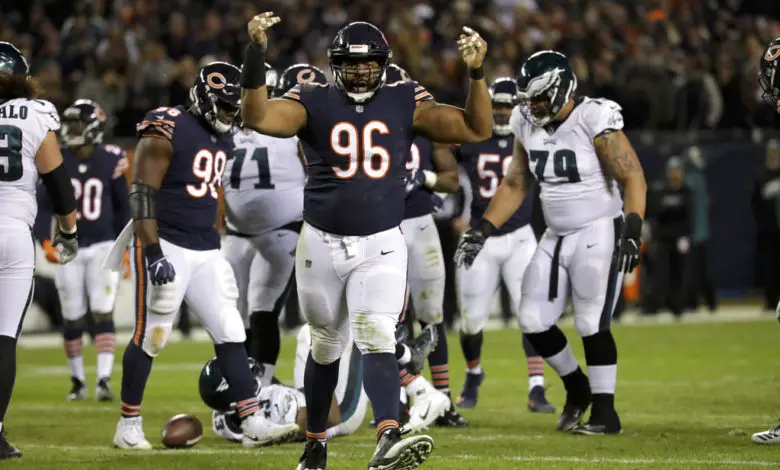 Chicago Bears Activate Akiem Hicks, Khalil Mack, and Nick Foles For Detroit Lions Game
The Chicago Bears defensive play last week against the Green Bay Packers left much to be desired. Akiem Hicks was out and his absence was certainly one very large reason the defense struggled. So when his name was once again on the injury report earlier this week there was real cause for concern.
The Bears just named their actives for today's game against the Lions and, low and behold, Hicks is starting today and will play. Maybe that means that both their offense and defense will show up?
Khalil Mack, Akiem Hicks, Allen Robinson and Darnell Mooney are all active for the Bears. Nick Foles returns, this time as the backup QB.

Inactives:
James Vaughters
Riley Ridley
Artavis Pierce
Lachavious Simmons
Daniel McCullers

— Kevin Fishbain (@kfishbain) December 6, 2020
Khalil Mack was also on the injury report this week but he's been there most of this season with a sore back, and yet has not missed a game this season. He is active today. The hope is that after their disappearance act last week, along with the strip down they got from Matt Nagy, the defensive unit will be riled up and perform more in line with expectations now that they're healthy. We'll see.
Also of note, Nick Foles is healthy and will serve as backup QB to starter Mitchell Trubisky. If Trubisky gets off track and starts to play poorly it will be interesting to see how short the leash is for Nagy or if he will be quick to pull him if the QB starts to struggle.