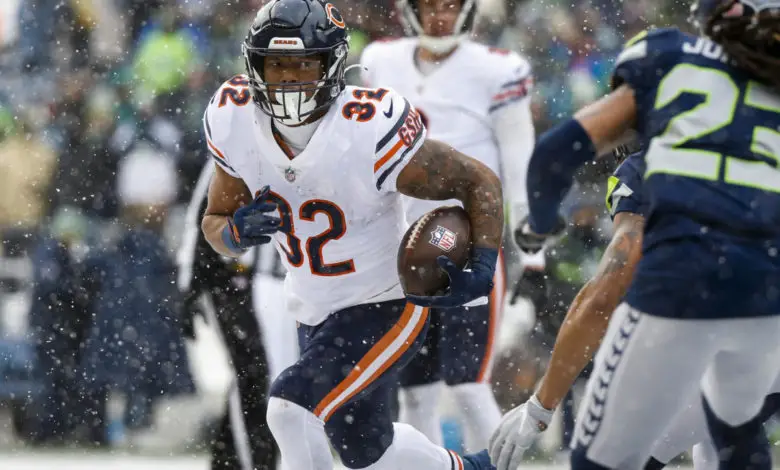 Bears Name David Montgomery 2021 Offensive MVP
It's not surprising that when the Bears named their offensive MVP for 2021 that the award went to David Montgomery. The Iowa State product ran for 849 yards and added 301 yards receiving to go with seven touchdowns.
Through the highs and lows of the season, @MontgomerDavid never stopped fighting.

That's why he's our 2021 Offensive MVP. 👏 https://t.co/0H6iIHjIzx

— Chicago Bears (@ChicagoBears) January 18, 2022
Those numbers would have undoubtedly been better if Montgomery hadn't missed four weeks with a sprained knee. The only other legitimate candidate was wideout Darnell Mooney who had a breakout sophomore season with 1055 yards receiving.
Chicago will need both players, whoever the new coaching staff is, to try and build a better offense in 2022. My colleague Michael Canter just wrote an excellent piece about the role the Bears big back will play next season.