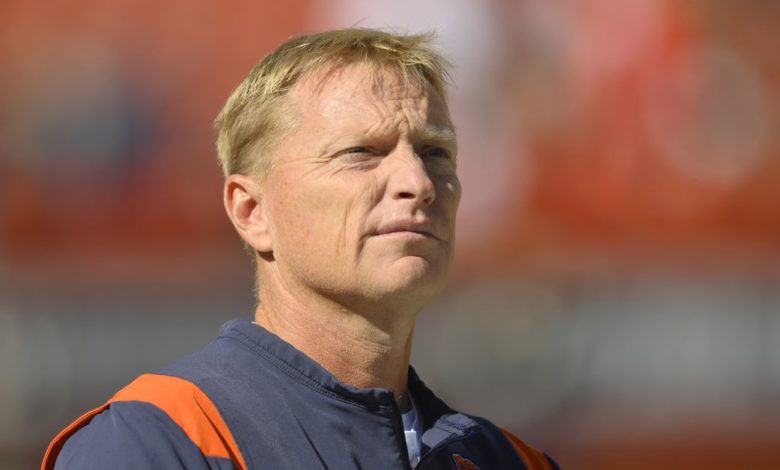 Bears Add 'Mystery Employee' to COVID-19 Protocol
The Chicago Bears have added an 8th member of the organization to COVID-19 protocol, but have not officially announced who that person is, or if it is a player. Head Coach Matt Nagy tested positive for the virus on Monday and his status for Sunday's game is still in doubt, but thankfully, nobody had tested positive since then until today.
Special teams coordinator Chris Tabor, who is the team's acting head coach while Nagy is out, declined to divulge any details when he spoke with members of the press earlier today.
Special teams coordinator Chris Tabor is the acting Bears head coach while Matt Nagy is out with COVID-19… he said someone else inside Halas Hall had tested positive for the virus but declined to say whether it was a coach or player.

— Alex Shapiro (@AlexShapiroNBCS) October 28, 2021
"You'd have to talk to [Nagy] on that," Tabor said. "I don't talk about injuries and I don't talk about personal things in regards to health so I'm going to stick to that."
The Bears have had a tough time containing the virus since losing 24-14 to the Packers two weeks ago, and Green Bay has seen a surge in infected players since then as well. The Packers will be without their top two wide receivers  — Davante Adams and Allen Lazard — when they meet the Cardinals tonight. Their third-best receiver, Marquez Valdes-Scantling, may not play either.
According to NBC Sports Chicago's Adam Hoge, the person who tested positive is a staff member, not a player or a position coach. In addition to Nagy and the undisclosed member of the organization, Chicago has had five players and one assistant coach enter COVID-19 protocols over the past two weeks: Damien Williams, wide receivers coach Mike Furrey, Robert Quinn, Jimmy Graham, Elijah Wilkinson, and Caleb Johnson. Only Williams, Johnson, and Furrey have rejoined the team as of today.
Earlier today, the Bears activated Johnson off the quarantine list. Johnson, a 23-year-old rookie linebacker,  landed on the list ahead of last Sunday's game against the Buccaneers. Quinn is expected to miss Sunday's game against San Francisco, and linebacker Khalil Mack will likely be sidelined, too, leaving Chicago without two of their best defensive players.