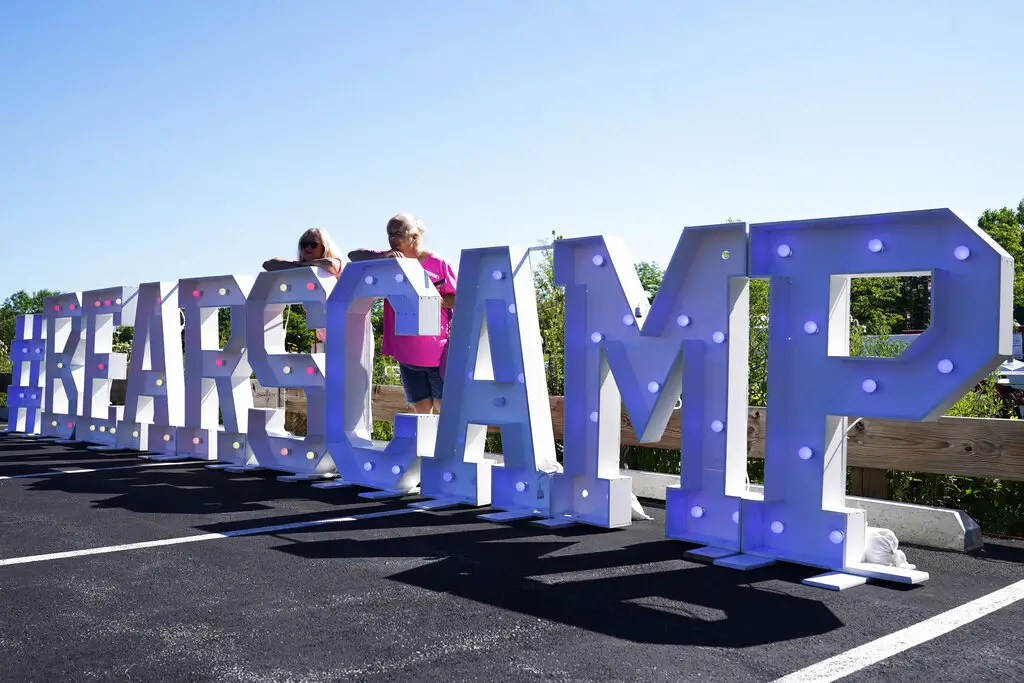 A Look at Bears' Potential First Cuts
On Tuesday the Bears must cut five players. After a win on Saturday, there are a lot of things to look at on tape to help Ryan Poles and Matt Eberflus make their decision. With a great performance from several players, the Bears need to think about who isn't making this the best football team it can be. With a plethora of players unable to play on Saturday, there's a lot up in the air for who will be cut. It's only been a short time since the team posted its first depth chart, but as I look through it and watch the film from the first game again, these are my top candidates to be cut among the first group of five. 
DAVID MOORE 
After an Independence Day fiasco in a Taco Bell drive-through last month, Moore has seen limited training camp reps due to a leg injury. He found himself at the bottom of the depth chart after his injury but there are several injuries to wide receivers and N'keal Harry is an example of someone who kept a higher position on the depth chart despite the injury. Clearly, his run-in with his hometown police has landed him on thin ice with Ryan Poles and Matt Eberflus. With no opportunity to showcase any skillsets, it would behoove the Bears to cut ties with the former Seahawk. A potential suspension won't help Moore's cause. 
LAMAR JACKSON 
As someone higher on the depth chart, I was very excited to see Jackson step up, especially with the absence of Kyler Gordon, Kindle Vildor, and several other defensive backs. Jackson has experience starting, albeit with the Jets, and should have been someone that led the team. Inversely, I was left very disappointed. Jackson mixed in early and often, but couldn't quite put together anything substantial on defense or special teams.
Despite a high number of snaps, Jackson only tallied one tackle for the Bears. This is probably because he was practically refusing to wrap up, allowing several receivers to add to their yards when he couldn't bring them down. Tackling has been a big focus for Eberflus, and so has discipline. Jackson took two of the Bears' five penalties. He was caught holding on defense and flagged for blocking in the back on special teams. He is missing two main components of the new culture. If Jackson isn't cut now, he's not likely to make the final 53-man roster. 
JAVIN WHITE 
White is the newest addition to the Chicago Bears roster. Along with DeMarquis Gates, White was brought in after the Bears waived C.J. Avery and Christian Albright (with injury designations). White hasn't looked horrible by any means but was limited after a lower-body injury ended his day early. White made a great special teams play on an earlier kick. He seemed to buckle after pulling up at the end of the next punt. He needed to be helped off the field after spending quite a bit of time on the ground. The injury combined with the fact that he's the most recent signee could make him a first-wave cut casualty.  
Those weren't the only disappointing performances. Dazz Newsome was very underwhelming, Trevis Gipson couldn't record a tackle, and the offensive line had a couple of disastrous moments. There's plenty to work to do over the next few weeks as Justin Fields admitted when he met the media.
There's a lot to look forward to as well though.