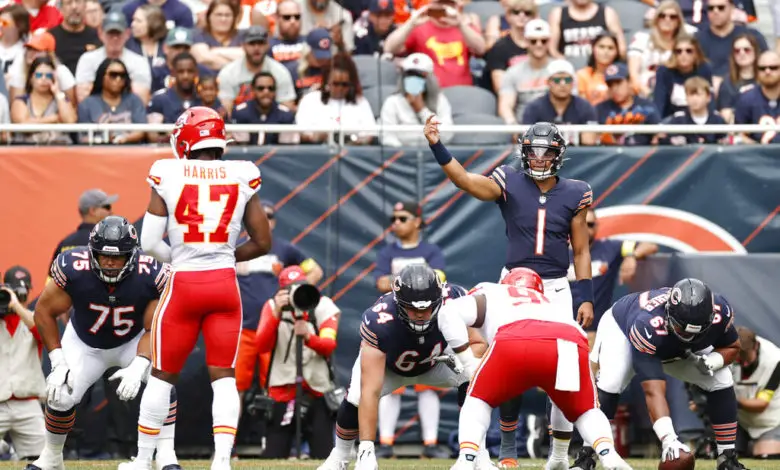 Watch: Justin Fields Discusses His Performance in Saturday's Preseason Win
Quarterback Justin Fields addressed the media at Soldier Field after the Bears' 19-14 victory over the Chiefs.
Most people don't expect much from the Bears this season. In fact, they're ranked No. 32 overall in the league's latest power rankings. Fields said that he and his teammates are hungry and that they want to make big plays.
Fields was 4-of-7 for 48 yards and took two sacks. He did make two terrific throws, the first a lob down the left sideline to Darnell Mooney for 26 yards and the second a tightrope along the right sideline to Tajae Sharpe for a 19-yard gain.