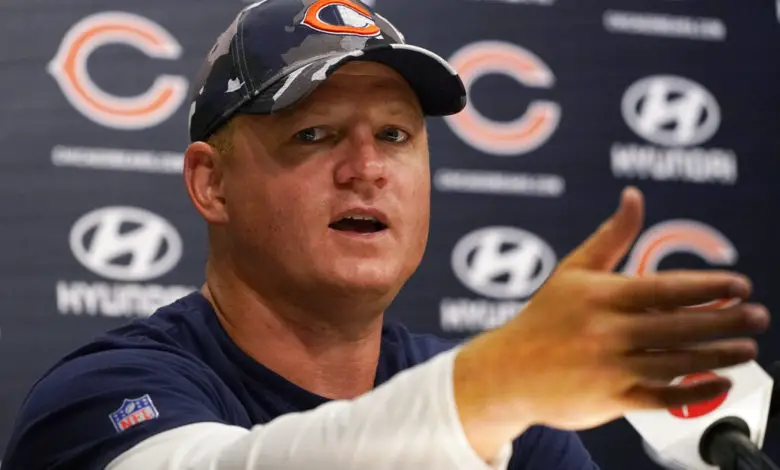 Watch: Luke Getsy Impressed With Progress of Bears' Offense
Bears offensive coordinator Luke Getsy addressed the media following Wednesday's practice at Halas Hall. He was both positive and realistic about Justin Fields. He also said he was impressed with the progress of the Bears' offense.
"[Justin] has come so far from where we started, for sure," Getsy said. "We still have a long way to go.
"As far as like attacking the system and the knowledge of the system and what's going on around him, he's done a great job of that. Just getting the experience and those reps. The cool part about it is in a couple more days (on Monday) we get to put pads on, and this thing gets to be real. These helmet practices are great because you get timing and rhythm and stuff like that, but this game is a feel game, and the only way you get the real feel is if it's the real thing. So these reps that will be coming down the road here will be super important for him."
Fields, Cole Kmet, and Darnell Mooney showed flashes of their playmaking ability in seven-on-seven drills. Getsy loves the potential weaponry the three bring to the offense.
Catch the entire presser below, and don't forget you can get a complete rundown of each day's practice by following Camp Notes, our daily post on all the things happening at 1920 Football Drive.