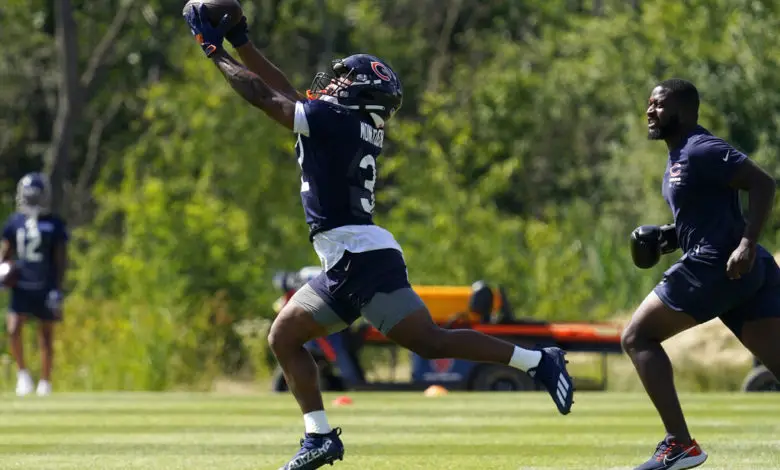 Watch: Highlights from Bears First Three Practices
If you're jonesing for some football action, the Bears have been kind enough to release a video of highlights from their first three practices. The team goes to full pads on Monday and we'll really get to see the progress of rookies Kyler Gordon, Jaquan Brisker, and Velus Jones Jr. We'll also see if Justin Fields has made the strides the staff says he has. Darnell Mooney and Cole Kmet are digging the early vamp vibe. Should be fun.
Be sure to check out Camp Notes to stay up-to-date on everything happening at 1920 Football Drive this summer.