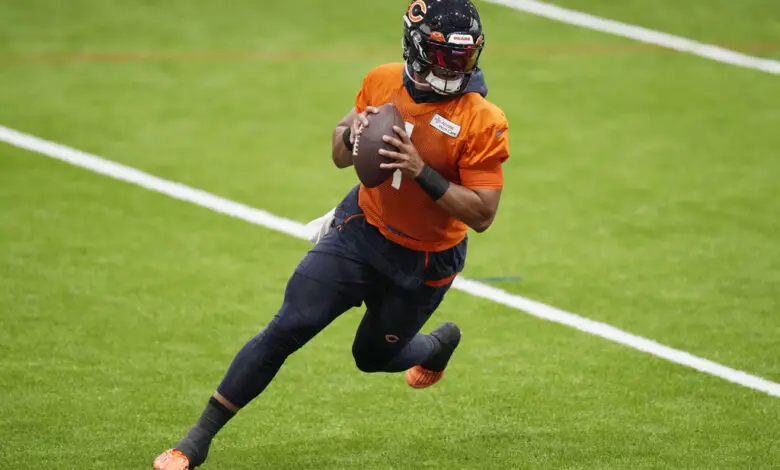 Watch: Big Mouth Steven A. Smith Has Low Expectations for Justin Fields
ESPN analyst and resident big mouth Steven A. Smith has low expectations for Justin Fields. The man sure loves to hear himself talk. Smith believes Jared Goff and Kirk Cousins are better signal-callers than Fields, but he also believes Jordan Love will have a better season, too.
Can Fields play at an MVP level? Most Bears fans are just hoping he'll improve with the additions of D.J. Moore at receiver and rookie Darnell Wright at right tackle.
He also said the Bears are going to finish in last place and go 0-6 against the Packers, Lions, and Vikings. Enjoy.
(Here is the link in case the video will not play for you).