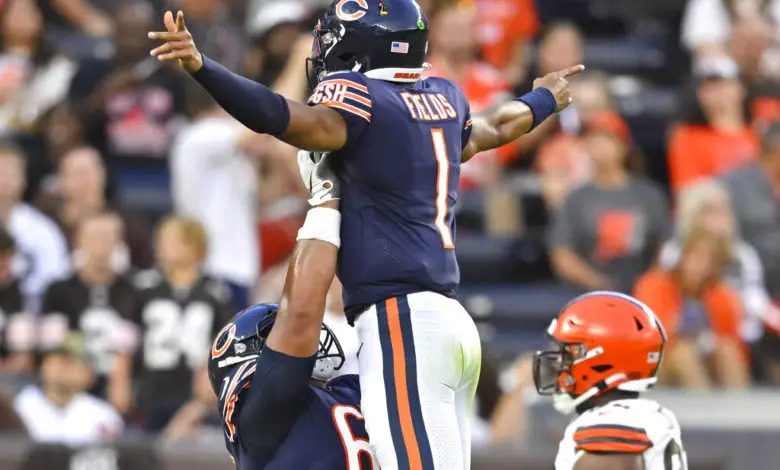 Watch: Bears Drop Latest Episode of '1920 Football Drive'
Perhaps you're a fan of HBO's Hard Knocks, but for my money, 1920 Football Drive is a much better series. I'm not just saying that because this is a Bears blog. The series is well-produced, and you can't top Jeff Joniak when it comes to narration.
The team dropped its latest episode earlier this week, and it provides a great look at the coaching style of Matt Eberflus. There's also a great feature on rookie wide receiver Velus Jones Jr. The best feature of this episode was an interview between Israel Idonije and Trevis Gipson in the Halas Hall barber shop. Idonije is a comic book enthusiast, and he made a collector's card of Gipson.
The episode moved on to Chicago's preseason opener against the Chiefs, and you'll get a good glimpse at the type of locker room leadership that Justin Fields provides. Linebacker Jack Sanborn had his coming out party in Chicago's 19-14 win over Kansas City. The episode also covered the road wins over the Seahawks and Browns and the return of Roquan Smith.
Fields, of course, is the star attraction, and he will be all season. The second-year quarterback had his best game as a Bear in last week's 21-20 win over Cleveland. Fields has a type of swagger that's rarely seen in Chicago's professional athletes. Javier Báez of the Cubs and Michael Jordan of the Bulls exemplified similar confidence. If that translates to the field once the lights go on, the young quarterback should have a breakout season.