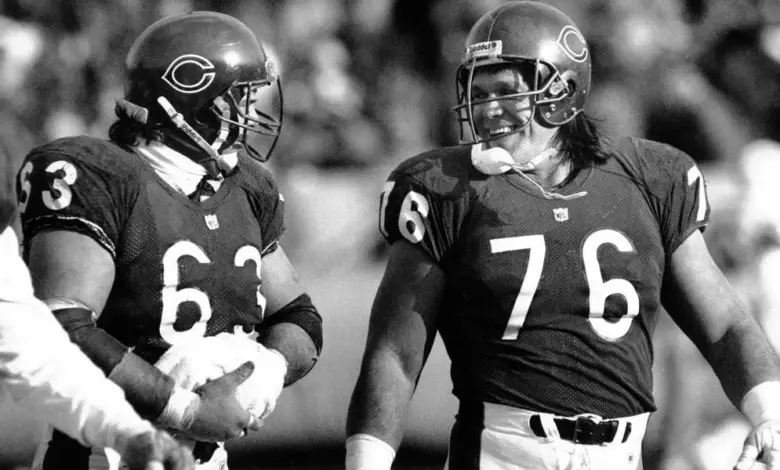 Steve McMichael One Step Closer to Hall of Fame Induction
When the Patriots released Steve McMichael in 1981, giving up on their 1980 third-round pick after only one year, coach Ron Erhardt added an insult on the defensive tackle's way out the door. According to McMichael, Erhardt told him: "We believe you're part of the criminal element in the league."
The Patriots didn't like the hours McMichael kept or the places he kept them. They hated how he would go all out during workouts against guard John Hannah. Hannah had just been christened "The Best Offensive Lineman of All Time" by Sports Illustrated, after all.
This morning, McMichael, who is currently fighting a battle with ALS, is one step closer to the Pro Football Hall of Fame. The selection committee trimmed 31 semifinalists to 12, and Mongo made the cut. Ken Anderson, Maxie Baughan, Roger Craig, Randy Gradishar, Joe Jacoby, Albert Lewis, Eddie Meador, Art Powell, Sterling Sharpe, Otis Taylor, and Al Wistert are the other finalists.
Making the Hall would be incredibly meaningful to McMichael, 65, and his wife, Misty. It's a tough field among the seniors with Sharpe and Anderson among them. But McMichael's candidacy is strong, too. Bear fans rooting for McMichael would love to see his election this year.
McMichael was the most charismatic Bear ever, and played 13 seasons in Chicago from 1981-1993, appearing in a team-record 191 straight games. He is second in team history with 92.5 sacks, helped the Bears win six division champions, and was an instrumental part of the 1985 Super Bowl XX championship defense that many consider to be the best in NFL history. The night before, McMichael threw a chair into the chalkboard when defensive coordinator Buddy Ryan announced he was leaving the organization to coach the Eagles.
"Steve transcended every era," Mike Dikta told the Tribune's Rick Kogan on Aug. 28, 2005. "He could have played in the '40s, '50s, '60s, '70s. What he had, he gave to me, all of it. There was never a down where he didn't go all out."
But McMichael was always much closer to Ryan. My favorite McMichael-Ryan story comes from the '85 Bears 30-for-30 episode by ESPN:
When McMichael joined the Bears, Ryan, who called players by their uniform number or a derogatory nickname until they proved they deserved better, asked him before his first practice whether he was in shape. McMichael responded that he regularly went jogging with his Great Dane.
"They worked my ass off," McMichael wrote. "I was taking every rep. … So I was gassed after practice."
As Ryan walked off the field, he remarked to McMichael: "(Expletive), 76, we shoulda hired the dog."
The two epitomized the success of the Bears during that era.
The selection committee will reduce the finalists to up to three individuals when they meet on August 22.
We may never see a defense as good as the one led by McMichael, Dan Hampton, Richard Dent, Mike Singletary, Otis Wilson, Wilber Marshall, and Gary Fencik.