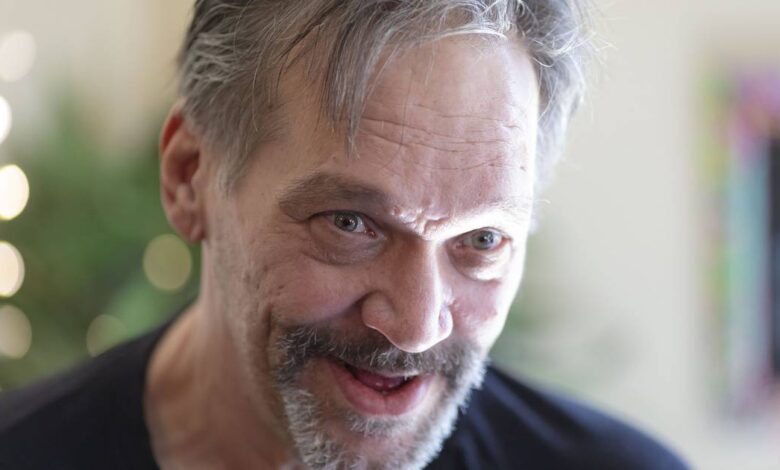 Steve McMichael Hospitalized With Sepsis But Improving
Former Bears star Steve McMichael was hospitalized Thursday night and admitted unconscious to the intensive care unit, but is awake and his vital signs have improved, his publicist said in a statement Friday morning.
Received this from Steve McMichael's publicist this morning: pic.twitter.com/ekyJVDhg5y

— Larry Mayer (@LarryMayer) August 4, 2023
He was admitted with sepsis but has been put on antibiotics.
McMichael, 65, was diagnosed with late-stage amyotrophic lateral sclerosis (ALS) in January 2021 and has been in significant decline physically. That said, he's challenged the debilitating disease the same way he's accepted every challenge in life and on the football field. Ever the warrior, McMichael won't give up without giving his best.
"Mongo" was a standout on the Bears' 1985 championship team, and his 15-year career earned him a spot as a Hall of Fame semifinalist with the veterans committee this year. He is one of 12 candidates still in the mix for up to three finalist spots when the committee narrows the group on Aug. 22.
In the statement, McMichael's wife Misty said, "He needs to see himself enshrined in the Hall of Fame. Please pray for him to get through this."
McMichael was incredibly poignant when he revealed he was fighting the disease commonly known as Lou Gehrig Disease.
Making the Hall would be incredibly meaningful to McMichael, 65, and his wife, Misty. It's a tough field among the seniors with Sterling Sharpe, Roger Craig, and Ken Anderson among them. But McMichael's candidacy is strong, too. Bears fans rooting for McMichael would also love to see his election this year.
The selection committee will reduce the finalists to up to three individuals when they meet on August 22. McMichael is fighting to make that date so that he can answer that call with his wife.
We may never see a defense as good as the one led by McMichael, Dan Hampton, Richard Dent, Mike Singletary, Otis Wilson, Wilber Marshall, and Gary Fencik.
McMichael was without doubt the most charismatic Bear ever. He played 13 seasons in Chicago from 1981-1993, appearing in a team-record 191 straight games. "Mongo" is second in team history with 92.5 sacks. He also helped the Bears win six division champions. Most of all, he was an instrumental part of the 1985 Super Bowl XX championship defense that many consider to be the best in NFL history.
"Steve transcended every era," Mike Dikta told the Tribune's Rick Kogan on Aug. 28, 2005. "He could have played in the '40s, '50s, '60s, or '70s. What he had, he gave to me, all of it. There was never a down where he didn't go all out."
McMichael was an All-Pro defensive tackle in '85 and '87, as well as second-team All-Pro in '86 and '91. He had 92 1/2 sacks and 814 tackles for the Bears, which ranks second and third, respectively, in franchise history.
Matt Eberflus said the Bears were sharing "thoughts and prayers with him and his family."
Prayers up for Mongo, but more importantly, I'd like to see the Hall of Fame make an exception. Elect McMichael while he is still alive. Let him share in this honor with Misty. His incredible fight is worth that, minimally. Roger Goodell should step in and make a special announcement. No other player gave as much to the game as McMichael did. Make this happen, Mr. Goodell.