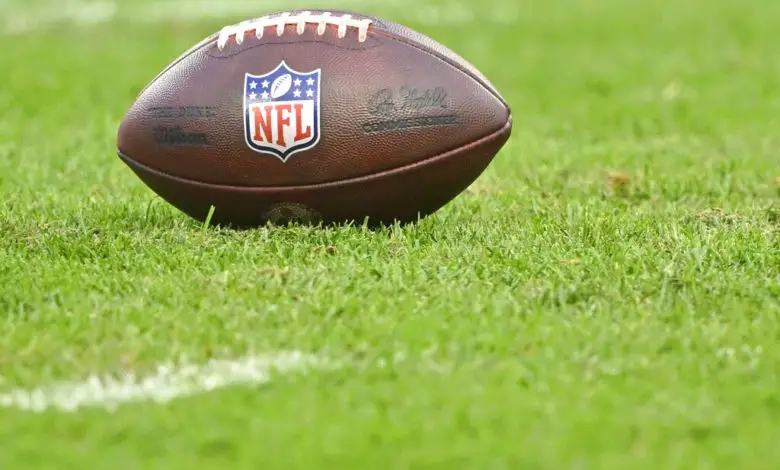 Predicting Bears 2022 Win Total
The Bears completed a perfect preseason with a 21-20 victory over the Browns, but we all know you don't win any trophies for being the best football team in August. The next 17 games do count, however, and Vegas has set Chicago's predicted win total at 6.5 for the 2022 season. That's a light total, and it's based on depth concerns and the team's lack of star power. Chicago has the league's fourth-easiest schedule however and based on that, I'm already betting the over.
The Bears will finish better than that if they avoid injuries. That might be a tall ask based on training camp. Byron Pringle and N'Keal Harry have yet to play a single down, and we haven't seen enough of Velus Jones Jr. to determine what he brings to the offense. Center Lucas Patrick has also missed the entirety of camp.
The defense looks healthy though and the Bears could have one of the best secondaries in the league. They're fast, they hit hard, and head coach Matt Eberflus has his corners and safeties hungry for takeaways. The front four looks ready to go and Justin Jones should have a career year. Trevis Gipson has looked mediocre so far so he needs to ramp it up quickly. The Bears are also awfully thin at linebacker.
As far as intangibles are concerned, Chicago looks like a turnover-happy team that plays disciplined football. They'll win the time of possession battle more often than not, and should be one of the least penalized teams in the NFC North. Their offense will score in bunches at times and frustrate some, too.
With that in mind, let's break down the schedule and see if we can't top the Vegas line. As I mentioned, staying healthy will be key.
September 11 vs. 49ers: Both teams will probably get better as the season progresses, so look for the Bears to win 31-20 in a sloppily played game. Eberflus won't let his team lay an egg to start the season, especially at home. Chicago has an easy schedule this year so this game will be a barometer of sorts. If the Bears win, they'll contend for a Wild Card spot. If they lose, it's going to be a long season.
September 18 at Green Bay: I'll be at this game but I don't think I'll bring back a victory. The Bears have narrowed the gap, but the Packers are still better. Chicago will need to sack Aaron Rodgers at least four times and pick him off twice to earn the upset. That said, the Packers will beat the Bears 35-24.
September 25 vs. Texans: Luke Getsy gets his first blowout win against one of the league's worst teams. Fields, David Montgomery, and Cole Kmet will go off in this game. Chicago beats Houston 38-7. Jaquan Brisker will have a huge game, too.
October 2 at New York Giants: Thank the schedule gods for this matchup because the Bears will start the season with a 3-1 record. Mike Glennon isn't with the Giants this year and Daniel Jones is a big improvement. He's not enough though. Give the Bears a 22-19 win as road dogs.
October 9 at Minnesota: Kirk Cousins, Justin Jefferson, and Dalvin Cook will be a real test for the defense, especially Chicago's young secondary. Jaylon Johnson, Kindle Vildor, and Kyler Gordon need to neutralize Jefferson in order for the Bears to win. I'd like Chicago a lot more if this game was scheduled for later in the season. Alas, the Bears fall to 3-2 with a 27-24 loss.
October 13 vs. Commanders: A primetime matchup and orange helmets on a short week! What more can you ask for? Chicago's defense will eat Carson Wentz alive and Washington's running backs will cough up the football at least three times. Matt Eberflus gets a 35-14 win in his nationally televised coming-out party.
October 24 at New England: Who are you choosing in a Fields vs. Mac Jones primetime affair? You should take the Patriots at home in this one. If the Bears can control the offensive and defensive lines, they have a shot at another road upset. I like Chicago's chances a lot more than the analysts do and with a win on national television, the Bears will officially become the league's Cinderella story. The Patriots fall 24-23 as the Bears improve to 5-2.
October 30 at Dallas: The Cowboys are a bit overrated and their defense has regressed. Their offensive line took a hit when Tyron Smith got hurt and he's probably out for the year. Chicago enters the game on a roll and the momentum will help. If the Bears are still healthy, they'll win this game. If not, give Dallas the W in a squeaker. I'm an optimist, though, and I think Chicago will win 31-20. This is the game where Luke Getsy will start getting mentioned as the hottest 2023 head coaching candidate.
November 6 vs. Dolphins: Tua Tagovailoa is the most polarizing quarterback in the league and you never know if good Tua or bad Tua will show up. Miami is a lot more talented this year than most think and should compete for a Wild Card berth. Give the Dolphins a 20-13 win in this one as the Bears fall to 6-3.
November 13 vs. Lions: One of the reasons the Bears are predicted to be so bad is that most analysts love the Lions this year. Don't fall for it. The last time I checked, Jared Goff was still Detroit's quarterback, and their defense looks a little porous due to injuries. The Lions won three games last season and though they had a great draft, they look like a five-win team this year. If you bet the over on Chicago's win total, November 13 will be payday. The Bears will beat the Lions 31-13. Given the Bears' early season schedule, it's almost a no-brainer to take the over.
November 20 at Atlanta: I don't think the Falcons will win a single game this year. I also believe Fields will eclipse 400 yards in this game. The Bears improve to 8-3 with a 44-3 win as Atlanta navigates toward the first pick in the 2023 draft and a shot at Alabama quarterback Bryce Young.
November 27 at New York Jets: The Bears get two trips to Gotham this season and will become legitimate playoff contenders with a 20-17 win over New York. Chicago's defense will be the difference-maker in this contest.
December 4 vs. Packers: I want to believe the Bears will beat Green Bay at least once this season, but if so, it will have to be when the Packers choke in the playoffs like they do every year. Am I predicting a postseason berth for Chicago this season? We'll see. In a game that starts the toughest part of Chicago's schedule, Rodgers and company derail the Bears 26-10.
December 18 vs. Eagles: The Bears have a late season bye this year, but the extra week won't help them. This is the best Eagles team in years, and though there is plenty of hesitancy with quarterback Jalen Hurts, Philadelphia has a good enough team to compensate for every poor decision their signal-caller makes. Fields will have his worst game of the year as Chicago falls to 9-5 in a 24-3 loss.
December 24 vs. Bills: It won't be a festive Christmas for Bears fans. Take Buffalo in a 42-10 route. That's three losses in a row. Ouch.
January 1 at Detroit: Everything I said about Detroit above still holds true unless Tom Brady magically replaces Goff. The Lions are building for the future and another loss will help them earn a top-five draft pick. After getting pasted by the Bills, Eberflus will challenge his troops to finish on a high note. They'll respond exactly the way you should expect them to. The Bears improve to 10-6 with a 38-17 win.
January 8 vs. Vikings: With a playoff spot on the line for both teams, the NFL flexes this contest to a national television audience. The Bears will grab an early lead but will falter down the stretch due to sloppy Soldier Field conditions. Cook will be the difference-maker in a 16-14 win for the Vikings as Chicago drops to 10-7 while missing out on a postseason berth.