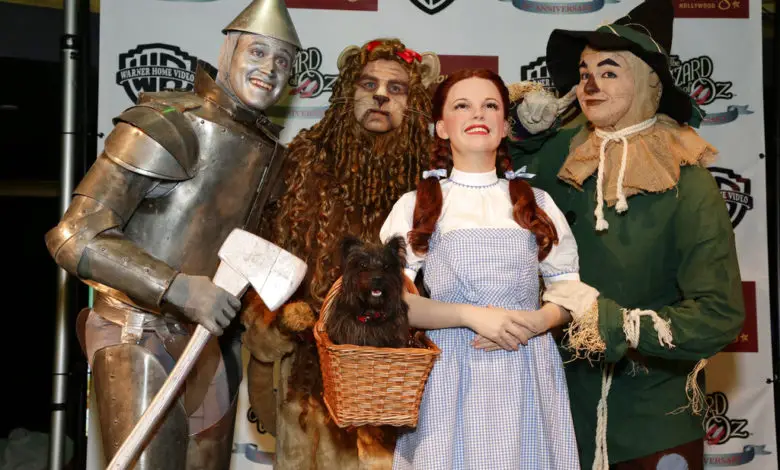 Pay No Attention to the Man Behind the Curtain: Bears Free-Agent Predictions
The NFL opens its three-day negotiation window tomorrow, and a number of star players are expected to announce new deals for the league to approve starting Wednesday. The Bears are in an enviable position because they have more available cap space than anybody. Ryan Poles is sitting on a cool $76.5 million. He's the envy of the NFC North if not all of football.
It's also Oscars night, and though I don't watch, I know the Wizard of Oz took home only two statues. That's according to Twitter, so take it with a grain of salt. I'm not going to research it. Today is also Bracket Day as the NCAA rolls into March Madness. The events are usually co-mingled as Selection Sunday, and all three are capitalized by the Intercollegiate Athletics Committee so they must be important, as well as trademarked.
Well, I'm not Chris Berman, who's not a wizard, but I do have predictions. I'm not a swami, either, before you ask, and I don't read tea leaves. I actually hate that expression. I'm also not the Great and Mighty Oz. If it's okay, I'd rather quote the late great Philip Seymour Hoffman as Lester Bangs in Almost Famous.
"Here's a theory for you to disregard completely…"
In other words, "pay no attention to the man behind the curtain." Remember, I'm the guy who predicted the Bears would finish 8-9 in 2022. They limped into the top pick in this year's draft with a 3-14 record, though said pick has been since peddled to the Panthers. Pick a peck of peddled Panthers. Perhaps we'll refer to the trade as that going forward.
Anyway, here's where my thought process is on the eve of NFL free agency, which by the way, is not capitalized. Someone call Roger Goodell, and for the love of Justin Fields, don't change your thoughts on the basis of anything I write here.
My predictions for Bears FA signings this week: Mike McGlinchey, Dre'Mont Jones, Bobby Okereke, Jamaal Williams, Isaac Seumalo, and Yannick Ngakoue.

On the fence about Jones who might generate a bidding war. Fingers crossed though.

— Michael Canter of Cubs Insider ✨ (@MEdwardCanter) March 13, 2023
RT Mike McGlinchey – I prefer Jawaan Taylor, but McGlinchey is a better run blocker and the Bears are a run-first team. McGlinchey is expected to result in a $14.8 million cap hit per Sportrac.
DT Dre'Mont Jones – If there is one player in this draft who epitomizes what Poles looks for in free agency, it's Jones. I expect a bidding war that may push Poles away, however. His cap hit is expected to be $17.1 million.
OLB Bobby Okereke – The veteran linebacker played for Eberflus when Chicago's head coach was the DC with the Colts. Eberflus loves Okereke, he knows the defense, and he's inexpensive. In fact, Spotrac says Okereke's cap hit will be $2.35 million.
RB Jamaal Williams – I believe Poles loves any player who gets into the endzone as much as Williams did in 2022. David Montgomery is a long shot to return, I'm sorry to report. That said, the Bears could draft a running back. I'll have more on that in my next column. Williams will likely cost the Bears a cap hit of $4.1 million.
G Isaac Seumalo – He allowed pressure on just 1.8% of dropback snaps last season. That's exactly what the Bears need. Seumalo will get paid, too. Spotrac says his cap hit will be $12.1 million.
EDGE Yannick Ngakoue – He's registered at least eight sacks in every season of his career. He knows Chicago's defense, and he can help further the development of Dominique Robinson. I'm not happy that he is going to be overpaid, however. The market at his position is very exuberant, and he is expected to create a $14.8 million cap hit.
Signing those six players will eat $66.25 million of the team's available cap space, though there are creative ways to reduce that burden. Are the Bears a better team with those additions plus D.J. Moore? You betcha, but they'll still need a great draft to compete with the Lions, Packers, and Vikings. We'll see how accurate I am by the end of the week.