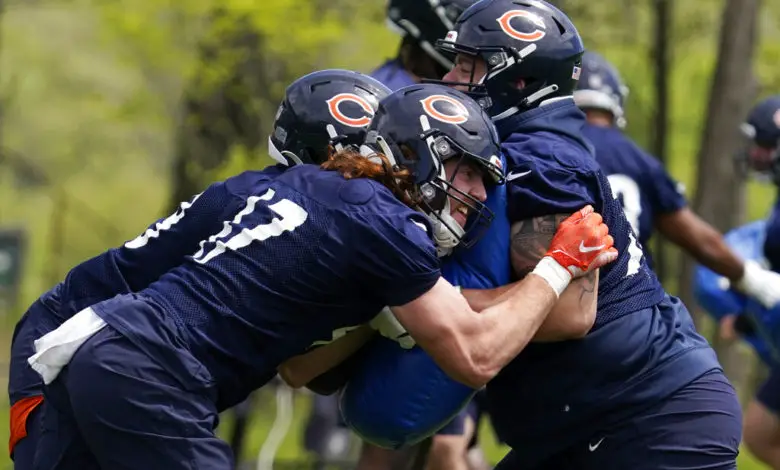 OTA Violation No Big Deal
The Bears were punished for allowing contact during non-contact drills and were apparently so reprehensible in doing so that the league and the NFLPA had to get involved. The penalty for said violation was the cancellation of Tuesday's OTA, which is really no big deal.
Dan Wiederer of the Chicago Tribune broke the story earlier today.
"According to the league source, the Bears were warned for having practices featuring too much contact last month with requests made that they alter their practice activity to adjust," Wiederer wrote. "Eventually, when proper adjustments weren't made, the NFL Players Association was asked to get involved and the NFL stepped in, deciding that the team was in violation of league rules."
The team sent an email to reporters on Monday night addressing a change to this week's OTA schedule with media access being moved from Tuesday to Wednesday. No explanation was offered by Chicago's public relations team regarding the altered schedule.
The Bears aren't the first team to break the rules and they won't be the last. Further, it's probably safe to assume that most teams don't toe that line very precisely, and head coach Matt Eberflus was unlucky enough to be made this year's example to his peers by the league and the union. After all, it's pretty difficult to put scores of football players together for drills and instruction and completely avoid contact. Last year the Jaguars, 49ers, and Cowboys got pinched for similar extracurricular activities.
Players don shorts, jerseys, and helmets during these sessions, so contact is expected to be minimal, if not non-existent. Specific violations are never mentioned, and really, it's more about policy and competitive balance than anything else. It has not been reported if any players were injured during the drills, but that's what usually catches the eyes and ears of interested parties.
That said, calling Eberflus and his staff a failure and dramatic or damaging is more than a bit of a reach. Following it with a mention that the team will be forced "to start over" is more than somewhat histrionic. So the players get a day off, and yeah, that's terrible when trying to implement a new scheme. Still, teams with a new head coach get an extra minicamp added to their 10 days of organized activity time, so is it really that egregious?
Though it's a violation, it's nice to hear that Coach Eberflus wants his charges to get after it a little. Chicago is entering the season with incredibly low expectations from most media outlets. The coaching staff and new GM Ryan Poles want the team to play faster and more violently. Things are bound to get a little aggressive when you are changing culture and mindset to something significantly more physical.
Unfortunately, the Bears are this year's proof that the league and the NFLPA are monitoring team activities appropriately. Some team was going to get nailed this year, so let the hammer fall where it may. And heck, everybody loves an unplanned day off, no matter the profession.
Note: Chicago is in its last week of OTA practices before hosting its three-day mandatory minicamp next week.