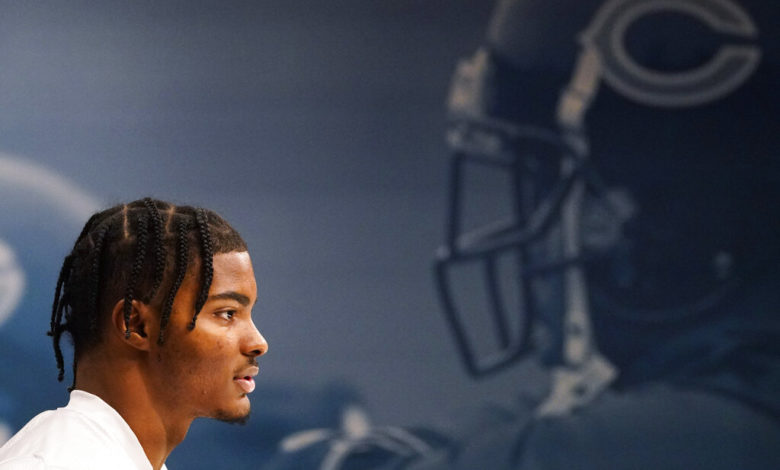 Meet the Rookies: Jaquan Brisker
"He's an athlete. He plays violently. Thinking back to it, he was always a determined little kid. When I look at Dash from 'Incredibles' that's how 'Quan was." – Mijhoni Brisker
The Bears dropped the second of this year's three-part series "Meet the Rookies" with today's episode profiling safety Jaquan Brisker, Chicago's second pick in this year's draft.
The first episode featured wide receiver Velus Jones Jr. and the third part of the installment on cornerback Kyle Gordon will air tomorrow.
This is the eighth straight year of the series which chronicles the journeys of select rookies just as they are about to embark on their professional careers. The Bears sent video crews to the players' hometowns to speak with their parents and former coaches.
Here's the synopsis from the Bears' website:
"From Tuesday through Thursday, a full episode will be released per day at 8 a.m. (CT) on the Bears' social media channels, ChicagoBears.com, and the Chicago Bears Official App brought to you by Verizon. The series will culminate with a 30-minute special featuring all three episodes on FOX 32 on Saturday, July 23, at 9:30 p.m. 'Meet the Rookies' is hosted by Jeff Joniak, Voice of the Bears on WBBM Newsradio 780 AM and 105.9 FM."
Full name: Jaquan Monte Brisker
Height: 6 feet, 1 inch
Weight: 200 pounds
Age: 23 years old
Birthday: April 20, 1999
Hometown: Pittsburgh, Pennsylvania
High school: Gateway (Monroeville, PA) High School
Parents: Mijhoni Brisker and Jawaan Davis
Check out his draft day profile from Bears Insider or use our search engine to find more great content on the rookie wide receiver.