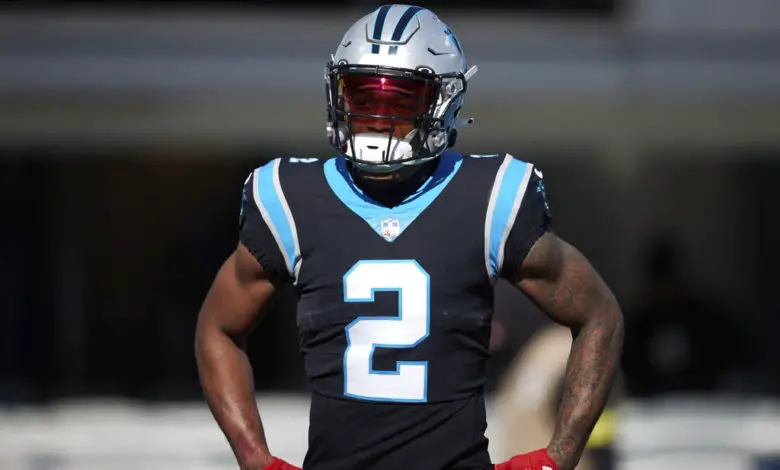 First & Long: Give Poles an A+ (Or Incomplete) So Far, Moore Acquisition Franchise-Altering, NFL Free Agency Frenzy Continues
By all accounts, Ryan Poles is off to a stellar start as the league gets set to usher in the 2023 season when Roger Goodell returns from hibernation late tomorrow afternoon. The second-year GM completely rebuilt his linebackers' room and is still sitting on the most available cap space of any of his peers.
The Chicago Bears entering day 2;

-Most cap ($50.5mil)
-Addressed WR1 (Moore)
-Addressed LB (Edmunds and Edwards)
-Addressed guard (Davis)
-Addressed DE depth (Walker)

Still have a top 10 pick, opportunity to create more cap, and land more talent.

OHHHH MAN. 🐻⬇️

— Just Another Year Chicago: Bears (@OfficialJAYCHI) March 14, 2023
The actual cap space is about $43.2 million.
Since Friday, Poles has traded the No. 1 pick to the Panthers, getting four extra picks and stud wide receiver D.J. Moore in return. Then he added linebackers T.J. Edwards and Tremain Edmunds in free agency. He also agreed to sign guard Nate Davis and defensive lineman DeMarcus Walker. A lot of analysts are connecting tackle Orlando Brown Jr. to the Bears, too. From what I've heard, it's a matter of convincing Brown to play on the right side of the line.
If Pace can sign Brown, the Bears' offensive line would look like this heading into the draft:
That's a huge improvement over the crew that finished the 2022-23 season. One would think Chicago will part ways with Cody Whitehair. If the Bears designate Whitehair as a post-June 1 cut, it would free up $9.9 million. It would cost the Bears $4.2 million in dead money, but that's never been an issue with Poles. Whitehair has a 2023 cap of $14.1 million if he remains on the roster. Patrick could be a salary cap casualty, too, though that seems doubtful.
Signing Brown would also mean that Poles can pretty much draft the best player available at No. 9 or trade down for more picks. If he likes RB Bijan Robinson, trading the pick will definitely be an option. If he prefers WR Jaxon Smith-Njigba, a personal favorite of Justin Fields, he'd probably have to stay put. There will be a host of defensive linemen available, so Poles would have plenty of options to move down if he goes that route.
That's been the executive's goal since last season ended. Once he committed to Fields, Poles put his plan of attack into action. He's improved the Bears at wide receiver, linebacker, and offensive line, and let's be honest, nobody saw the Edmunds signing coming. Losing running back David Montgomery to the Lions was a bit of a shocker, but Poles showed no interest in retaining him. He said all the right things, publicly praised Montgomery, and then said goodbye. The writing was on the wall when Poles elected not to stick the running back with any type of franchise tag.
Nevertheless, Chicago has five new starters, and Poles has positioned himself to let the market come to him. What spots do the Bears need to fill between now and the conclusion of the draft? Right tackle, center, an edge rusher or two, a defensive tackle, and a cornerback. With plenty of resources, including 10 draft choices, Chicago is hardly finished retooling its roster. Poles drafted three starters last year without having a first-round pick. That doesn't include UDFA linebacker Jack Sanborn.
Bears News & Notes
There's a Flag…On the Play
B-Rob to the Bears? I'm all for it, though Chicago's fans universally disagree with me.
Get ready for a lot more mock drafts to have Bijan Robinson to the Bears at No. 9 overall.

You don't have to like it. You just have to prepare for it. It's coming (via the mocks).#Bears

— Bryan Perez (@BryanPerezNFL) March 15, 2023
Scout Team
Peter Skoronski draft profile, per Pro Football Network:
"Skoronski has earned high acclaim early in the 2023 NFL Draft cycle. A two-year starter who admirably and comfortably filled the shoes of a departed teammate who is already impressing in the NFL, it's easy to get whipped up in the clamor to anoint the Wildcat the OT1 of the class. Turn on the tape and you can see that there's talent there.
"While Northwestern lists their OT at 6'4″ and 315 pounds, you can find multiple variations on Skoronski's size with a simple google search. Reportedly, he tips the scales under 300 pounds, which wouldn't surprise anyone given that he was 275 pounds in high school. While this may seem far from a strength, we'll kickstart Skoronski's scouting report with how his slender frame benefits his game.
"Skoronski is explosive off the snap, routinely getting into his pass set with excellent timing. Meanwhile, that explosion is evident in the run game where he's often noticeably the first player to make contact from either team. Additionally, he glides out to the second level in the ground game with regularity. While his straight-line speed and explosion are impressive, Skoronski couples this with impressive agility and quick footwork."
Film Room
Edmunds is a big hitter. It's going to be fun watching him and Jaquan Brisker knocking the Kind Bars out of opposing ball carriers. Kind of reminds me of the days of Todd Bell and Wilber Marshall. Salvon Ahmed is still seeing stars.
Tremaine Edmunds is my kind of ball player. I've watched this clip about 60 times! Love it! Welcome to Chicago, @maine_savage23!#Bears pic.twitter.com/JTrbfL7Sc1

— Jarrett Payton (@paytonsun) March 13, 2023
Northern Exposure
Minnesota: The Vikings and CB Byron Murphy have agreed to terms on a two-year contract.
Green Bay: Let me be perfectly clear when I tell you that the Rodgers trade to the Jets has been agreed to since at least Friday. New York's front office is causing the delay, and rightfully so. Rodgers is attached to a big, fat contract. Expect an announcement on Wednesday.
Detroit: Yes, Montgomery is really going to be a Lion for the next three seasons. On the bright side, Bears fans will get to see him at least twice a year.
NFL News & Notes
Rodgers is not holding the Packers and Jets hostage, but stories like that do generate a lot of clicks.
The four-time MVP would like the Jets to sign WR Odell Beckham Jr., however. If he's already dictating which players New York should sign, I'd say Rodgers to the Jets is a done deal. And I have said that repeatedly.
New York has already signed one of Rodgers' favorite receivers. Allen Lazard agreed to a four-year $4 million deal to play for the Jets, with $22 million guaranteed.
The Cowboys answered one of their bigger offseason questions by acquiring cornerback Stephon Gilmore from the Colts for a fifth-round draft pick.
The Raiders have agreed to trade TE Darren Waller to the Giants.
Running backs are generally easily replaced, but Ecker could be the exception to that rule. By the way, that's why I personally love B-Robinson so much. The dude does everything well.
Despite getting tagged, QB Lamar Jackson could still be had for the right price. A 26-year-old former MVP quarterback should not still be available, but that's the sole purpose of the restricted tag.
If you're trying to keep up with a very frenzied first 48 hours of free agency, CBS Sports has you covered.
Do scouts still prefer Will Anderson Jr. over Jalen Carter?
Three Yards and a Cloud of Dust
Waller has two seasons with at least 1,000 receiving yards in his career (2019 & 2020). Every other Giants TE in franchise history has combined for just one such season with the team (Mark Bavaro in 1986).
Edmunds had one missed tackle in 2022. One. Edwards whiffed on just 6.5% of his tackle attempts. Sanborn's rate was 4.5%. They're going to be fun to watch.
The Colts are parting ways with QB Matt Ryan, which means they will start the 2023 season with their seventh different Week 1 starter in seven years. Starting in 2017, Indianapolis has started Scott Tolzien, Andrew Luck, Jacoby Brissett, Philip Rivers, Carson Wentz, and Ryan on Opening Day. The Colts have the No. 4 pick in the draft and are expected to select a quarterback.
Two-Point Conversion
Is it too late for Poles to run for mayor of Chicago?
Someone give Poles the key to the city.

— Chase Claypool (@ChaseClaypool) March 13, 2023
From the Podium
"When I saw the trade, I went: 'Skoronski to the Bears — Let's go … 'We got our quarterback. Now let's go get our left tackle." – Fitzgerald
"This is the overanalyze-everything era. I think you pop on the tape and he's playing against the best defensive linemen in the country for three years, and it's never been a problem. Just watch the tape. I think the football people will. I think between now and the draft, the smoke that gets put out there to try to knock him down so the teams in the teens will hopefully maybe get him — even though I don't think that'll happen. I think [Peter Skoronski] would look very good in a Bears uniform." – Fitzgerald
"I want to see the look on his face when we beat him again. We only got him one time in my career. To get him again, it'd be a great feeling." – Jackson