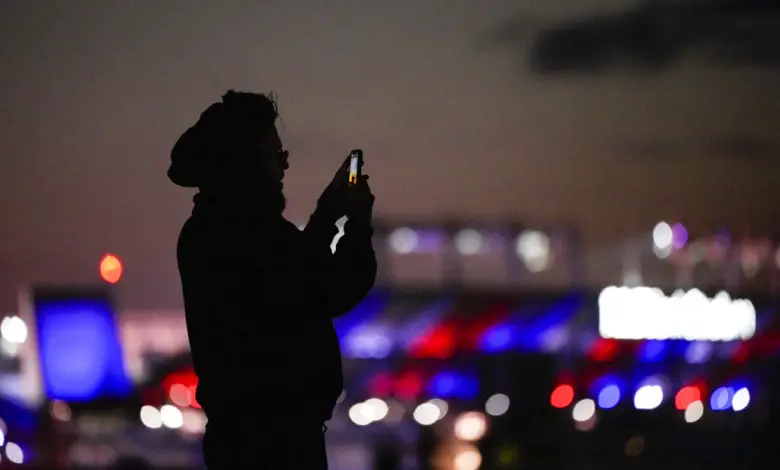 First & Long: Fields Done, Jenkins to IR, Prayers Up for Hamlin, NFL Postseason Schedule Still Undetermined
If you watched the Bears-Lions game last Sunday, you witnessed the end of Chicago's season just as the second quarter commenced. The Bears held a 10-7 lead over Detroit as the first quarter ended and then surrendered 37 unanswered points to fall 41-10. The team showed little fight, effectively throwing the white towel in on the 2022-23 season.
The last thing to fade away as effortlessly was disco music. Come to think of it, disco died in Chicago, too.
Give the Bears a little credit for this year, though. They generally played every opponent pretty tightly and came within one score of winning or tying seven games. Head coach Matt Eberflus and his assistant coaches also got the most out of a roster of professional miscasts, miscreants, and castoffs. The season started with the practice absences of Roquan Smith and Teven Jenkins, plus a potential holdout by Robert Quinn. Smith and Quinn were traded, and Jenkins – arguably Chicago's best offensive lineman – is on injured reserve.
If you are grading GM Ryan Poles on his first year, give him a solid B for his work in the draft, and a D- for his free-agent signings. Justin Jones was the best of the new additions, and Nicholas Morrow played extremely well at times. But make no mistake, the future of this team belongs to Justin Fields, Cole Kmet, Jaquan Brisker, Kyler Gordon, Braxton Jones, Jack Sanborn, and Dominique Robinson. That's five rookies and two young veterans if you are keeping score at home.
Eberflus and his charges did accomplish their two main missions for this season, however. The first was to develop Fields, and the second was to play competitive football, which the Bears did for the most part until last week. Fields won't play on Sunday against the Vikings. Nathan Peterman will replace him, and things are lining up nicely for another ugly loss. The Bears will finish the season 3-14, just as most analysts predicted.
GM Ryan Poles will begin the process of building next year's roster as soon as the Vikings depart Chicago on Sunday afternoon. Announcements won't come for some time, but every player on that 53-man roster will know if he has a spot on next year's squad before he cleans out his locker.
Bears News & Notes
The Bears voiced their support for critically-injured Bills safety Damar Hamlin. "First of all our prayers to Damar and the Bills," Eberflus said Tuesday. "Certainly thinking about him and his family and his teammates, his coaches. Reached out to Sean McDermott and told him that in our team meeting today we're gonna have Teddy, our pastor, come in and say a prayer, a focused prayer on Damar and his health. We did that today at the team meeting."
Fields started 15 games this season, rushing for 1,143 yards and eight touchdowns on 160 carries and passing for 2,242 yards with 17 TDs, 11 interceptions, and an 85.2 passer rating. His 1,143 yards rushing are the second most in NFL history by a quarterback behind Lamar Jackson, who had 1,206 yards in 2019.
While Fields' dynamic rushing ability was put on display in 2022, Chicago owned the worst passing attack in the NFL at 129.9 yards per game. The Bears averaged 31 points per game from Weeks 7-10 but could not sustain a high-scoring attack.
Peterman, meanwhile, is 3-for-6 for 25 yards this season. The third-stringer has a 21.5 QB rating.
Depending on the outcome of Sunday's tilt with the Vikings, the Bears could end up grabbing the No. 1 overall pick in next year's draft. They could also fall to fourth overall with a win.
Many believe the Bears – if they remain in the top two of the 2023 draft – will choose either Will Anderson Jr. (Edge, Alabama) or Jalen Carter (DT, Georgia).
Chicago could also trade down. Once the Bears make their first selection they'll have to watch 50+ players selected before they choose again.
The Bears and wide receiver Equanimeous St. Brown agreed on a one-year extension worth $1.25 million, a slight raise for the 26-year-old.
Michael Schofield and Josh Blackwell were placed on injured reserve along with Jenkins.
DeMarquis Gates, Terrell Lewis, and Jalyn Holmes were all elevated from the practice squad.
Devin Hester has been named one of 15 finalists for induction into the NFL Hall of Fame.
There's a Flag…On the Play
Yet somehow, Fields has a large number of detractors, including the venerable Hub Arkish.
The most electrifying player in the NFL this season and they absolutely hated it.

Just wait until his help arrives. pic.twitter.com/TycL1tm2mB

— Buckeye Fett™ (@BuckeyeFett) January 4, 2023
Scout Team
Film Room
It's tough to find any Peterman highlights online. He was pretty funny on Seinfeld, however. That is the same guy, right? Will Sunday's game be included in the Peterman Book Tour?
How to go for the No. 1 Draft Pick: The Nathan Peterman Story pic.twitter.com/BkGbZcGEMh

— Steve Buchanan (@SBuchanan24) January 4, 2023
Northern Exposure
Minnesota: According to Mike Florio of Pro Football Talk, there is a proposal out there that could potentially give the Vikings a bye week after the wild card round. It depends, of course, on how the league decides to handle the postponed Bills-Bengals game.
Green Bay: After a 4-8 start, the Packers are actually in control of their postseason destiny. If Green Bay beats Detroit on Sunday evening, they earn the NFC's final Wild Card berth.
Detroit: The Lions will know their playoff fate before they play on Sunday night. If the Seahawks beat the Rams on Sunday afternoon, Detroit is eliminated. They could still play the spoiler if they are eliminated. Beating the Packers would give Seattle the final playoff spot in such a scenario.
Caveat Emptor
The Bears aren't just one good offseason away, and the current front office plan to compete for the postseason annually will require several years of work. But there's a strong argument to be made that Chicago is the best-positioned team in the NFC North for long-term success.
NFL News & Notes
Hamlin remains in critical condition at the University of Cincinnati Medical Center after a cardiac arrest, but he has shown signs of improvement, the Bills said in a statement Wednesday.
The NFL is mulling multiple Bills-Bengals options. There are two likely results in play:
The game will not be played or recognized as a completed contest. That would leave both franchises with a 16-game season. Playoff seeding would be determined by win percentage;
The game could be scheduled in what amounts to a Week 19. In that scenario, the entire playoff schedule would be pushed back one week while the Bills and Bengals finish out their season.
The NFL may also decide to cancel Sunday's Bill-Patriots game.
Jim Harbaugh thinks he'll stay at Michigan despite a flurry of NFL rumors.
Panthers owner David Tepper has talked to Harbaugh about the team's head coaching position, according to multiple reports.
Falcons quarterback Marcus Mariotta has been accused by one agent of quitting on his team.
Aaron Rodgers and Brandin Cooks are the players most likely to be traded this offseason.
Three Yards and a Cloud of Dust
Jerick McKinnon of the Chiefs is the first running back in the Super Bowl era to have a receiving touchdown in five straight games.
Bills quarterback Josh Allen has 174 TDs in his first five seasons, the most by any player in the Super Bowl era.
Steelers head coach Mike Tomlin has never finished a season with a losing record in 15 years of coaching. Pittsburgh is 8-8, and a loss on Sunday will snap that streak. The Steelers are listed as 2.5-point favorites against the Browns in Week 18.
From the Podium
"You're always preparing to be the starter and they said, 'hey, we're going to go with you.' I'm excited. It's been a little bit. [It will] just be great to get out there with the guys and play some football, have some fun." – Peterman
"I would just go back to our normal operating procedure. So, what is it? It's the medical staff, so [Justin] didn't clear that hurdle. So, if he'd have cleared that hurdle, then we'd have to go to the next one, which is the coaches. Is he functioning the way he can function to protect himself, right? Then it's the player. Does he feel good about doing that? So, he didn't clear the first one. So, that's just where it is." – Eberflus
"It's an awesome opportunity. It's been a few years. Still have gotten to play a lot of football in preseason or whatnot. But, obviously, a regular-season game is an amazing opportunity and I'm looking forward to it. It's been a lot of hard work putting into this season and a lot of ups and downs obviously, but to go out on a great note, have some fun and just go out and play football is going to be a good thing. Excited [about] it." – Peterman
Running Out the Clock
Prayers Up for Hamlin