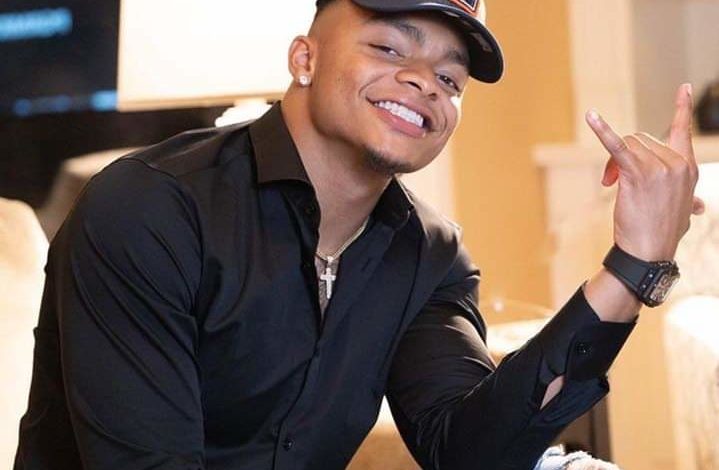 First and Long: Pace Trades Up to Select Justin Fields, Foles Trade Likely, Rodgers Wants Out of Green Bay, First Round NFC North Grades
Good Morning Chicago, meet your new franchise quarterback, Justin Fields:
You're not going to find a more complete breakdown of Justin Fields. @MattBowen41 is top notch. Here's what you're getting? Watch with volume up. pic.twitter.com/QOHZHlWPud

— Laurence Holmes (@LaurenceWHolmes) April 30, 2021
Did Ryan Pace overpay to jump up nine slots in a trade with the Giants? Depending how well they play next season, it might not be as drastic as it seems on the surface. To move from No. 20 to No. 11, the Bears gave up this year's first-round pick, a 2022 first-round pick, a 2022 fourth-rounder and a 2021 fifth-rounder, per ESPN.
Assuming they have a similar season, the difference between what they gave up and what they got is the equivalent of a high second round draft pick.  If Nagy can guide his team into the playoffs, whether Fields plays or not, that somewhat levels the deal. If the Bears implode, they've lost a high first round choice and two much-needed middle round picks.
In eight games with Ohio State in 2020, Fields completed 158 of 225 pass attempts (70.2 percent) for 2,100 yards with 22 touchdowns and six interceptions. He also rushed 81 times for 383 yards and five touchdowns. He's an accomplished thrower, inside or outside the pocket, and he prepares well. Before throwing his first of three interceptions against Indiana on November 21, he had completed 21 of 21 passes for 375 yards and four touchdowns in the first quarter of games.
Scouts were divided on the first rounder's projections. One scout said "[Fields] needs to be around football 24/7/365, because I don't see him as a natural, instinctual quarterback when it comes to timing and chemistry with receivers, tight ends and backs."
Still others praised the youngster's polished, all-around game. He demonstrated an ability to play in a pro-style system at Ohio State, but Fields also faced some unwarranted criticism as the draft drew nearer.
The knock on Fields is his slow release and the fact that his numbers drop considerably while under pressure. His QBR was just 22.6 when pressured, according to ESPN Stats & Info. Chicago's O-Line improved all season, but Pace is going to need to find some reinforcements on days two and three of the draft.
The smart move may have been to trade down, and certainly those opportunities existed, but Fields could be a long term solution with proper development. If not, Pace just pushed the Bears into the Dark Ages of the NFL for a good 3-4 years.
Bears News & Notes
There's a Flag…On the Play
One thing's for sure, and that's that Fields will determine if Pace can dodge the thunderheads he's had following him when it comes to acquiring quarterbacks, or if he's truly cursed.
Justin Fields goes 11th to the Bears.

This is the 5th time in the Common Draft Era the Bears have traded up in the 1st round of the draft. Fields is the 2nd QB they've taken, after Mitchell Trubisky in 2017. pic.twitter.com/4qDVhxhXUi

— ESPN Stats & Info (@ESPNStatsInfo) April 30, 2021
Northern Exposure
The big news north of the Cheddar Curtain is that Aaron Rodgers wants out of Green Bay and said he has no intention to report to training camp if he's not traded.
According to Mike Florio of Pro Football Talk, the "wish list" for Rodgers consists of the 49ers, Broncos, and Raiders. Florio added that Rodgers could very well be traded this weekend.
If I were a betting man I'd say this is the reason the three-time MVP wants to move on from head coach Matt LeFleuer.
NFC North first round picks, with scouting reports from Walter Football and grades from Prisco:
Three Yards and a Cloud of Dust
There were three trades involving first round picks last night.
In a rare intra-division trade, the Cowboys traded the No. 10 pick to the Eagles for the No. 12 pick and a third-round pick (No. 84 overall). Philadelphia picked Alabama receiver DeVonta Smith with the No. 10 pick. Dallas  used the No. 12 pick on Penn State linebacker Micah Parsons.
The Bears and Giants exchanged first round selections, with New York netting a fifth-rounder this year (No. 164 overall) along with their first- and fourth-round picks in 2022. New York picked Florida receiver Kadarius Toney with the No. 20 pick.
The Vikings traded the No. 14 pick and a fourth-rounder (No. 143 overall) to the Jets for the No. 23 pick and two third-rounders (Nos. 66 and 86 overall). The Jets selected USC guard Alijah Vera-Tucker and Minnesota chose Darrisaw.
NFL News & Notes
Six of last night's first-round selections played for Nick Saban at Alabama. That's what you call a football factory.
Last night was the first time ever that Chicago's Northwestern University had two players go in the first round of the draft. The Wildcats had two first round picks in the previous 37 drafts combined.
This is the third time in the history of the draft that quarterbacks went 1-2-3. In 1971, the first three picks were Jim Plunkett by the Patriots, Archie Manning by the Saints, and Dan Pastorini by the Houston Oilers. The Browns chose Tim Couch first overall in 1999, and he was followed by Donovan McNabb, who went to the Eagles, and Akili Smith, who was chosen by the Bengals.
Run-Pass Option
Perhaps this is why Minnesota traded down after the Bears made their selection.
Here's something interesting: The Minnesota Vikings were thinking about drafting Justin Fields with their 14th pick, per @ProFootballTalk.

Bears jumped in front of them and took him.

— Daniel Greenberg (@ChiSportUpdates) April 30, 2021
From the Podium
"I'm the kind of guy that thinks everything happens for a reason. It was God's plan for me to be a Bear." – Justin Fields
"Fields has had the spotlight on him for a long time and he hasn't wilted while displaying the confidence and competitive toughness that teammates rally behind. He shows excellent tempo when the play is on-schedule, but he must speed up his target-to-target progression reads and improve his urgency when the initial target is taken away. Overall, Fields' decision-making is more methodical than spontaneous, but he has high-ceiling traits with his athleticism, accuracy and intangibles. He projects as a high-end NFL starter if he can quicken his reads and process." – Dane Brugler of The Athletic, in his 2021 Draft Guide (subscription required).
The Voice of God
We'll keep the music over at The Rundown at Cubs Insider and use this space for the NFL's great announcers of yesteryear, at least for the short term. Enjoy the late great John Facenda of NFL Films this morning.