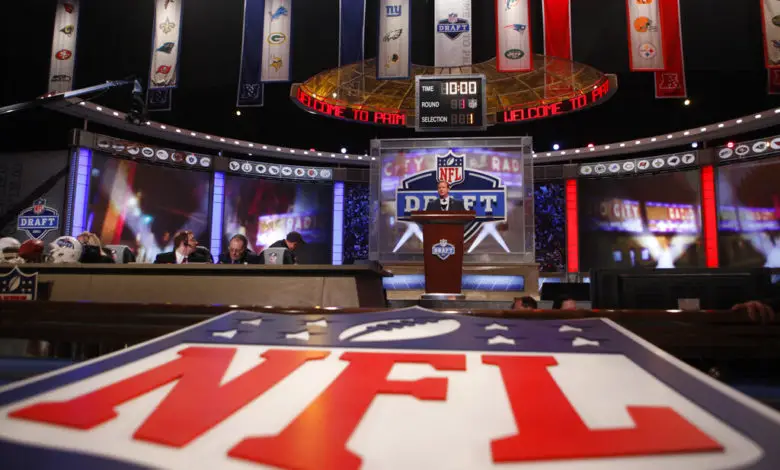 David Kaplan: 'Teams Will Move Heaven & Earth' to Get Top Pick
Imagine knowing you're about to win the Power Ball 15 minutes before the numbers are drawn. That's how Ryan Poles feels right about now. When the second-year GM said he can get three first-round picks – and more – to trade down, he wasn't kidding. That may mean dropping a little lower into the first round than we'd all like, but if I was a guessing man, I'd say the Raiders and Panthers have the most motivation to orchestrate that kind of trade. Don't count out the Commanders, either. If the Packers believe they can get two first-round picks for Aaron Rodgers, Chicago's in an enviable position in what has become a seller's market for quarterbacks.
An NFL assistant coach told @thekapman that teams are ready to move "heaven and earth" for the Chicago Bears 2023 number 1 overall pick.

— Daniel Greenberg (@ChiSportUpdates) March 9, 2023
David Kaplan may not be an "NFL Insider" but nobody hustles more than that guy. He has sufficient contacts, too. He could easily be on the inside if he dedicated himself to one professional sport. Kap laid down the 411 on Thursday in his typical uncompromising fashion.
"There are teams ready, as he put it to me, to move heaven and earth to get that pick from the Chicago Bears," said Kaplan, who sourced a current-but-unnamed NFL assistant coach. "He fully believes they're going to get a pick in 2023, a flip. They'll give up one. And the team that they're trading one to will give them their pick and then they're going to get a '24 and '25 first-round pick. And he said, and I would think there will be either a second or third-round pick and maybe some later picks. He said the Bears hold all the cards."
It's a good day to be Mr. Poles. He's holding the key to a bidding war and he's flush with about $100 million to spend in free agency. That's a helluva foundation for turning the tables on a 3-14 season. Heck, the rumor has some helium to it, too. Insiders Peter King, Ron Rapoport, and Adam Hoge have echoed a similar sentiment. Poles could be bluffing, but it appears he has no need to.
The Bears have nine picks in this year's draft after being awarded a compensatory pick today. Poles could have a dozen or more by the time this year's first pick is announced. If last year is any indication, he'll trade down in later rounds for even more picks. The then-rookie GM added five draft picks in 2022 thanks to four Day 3 trades. Could you imagine a scenario where Poles ends up with 15-16 picks this year, plus additional first-round picks in 2024 and '25? That's one way to rebuild a middling roster.
Of course, everything is speculative at this point. Poles said so himself. But it seems to be a matter of when rather than if he will trade the pick.
"Should we do this before free agency? Or should we wait?" Poles asked rhetorically. "I don't know. That's what I've communicated [to teams]. I could carry this all the way until we're on the clock the night of the draft. But then there are teams that want some certainty because, 'If I need a quarterback bad, should I do that now when some of these [free agents] are [still] out there?' I'm not greedy with it. But they're gonna have to go above and beyond to close the door now."
Poles would pull off a coup if can get the Texans to trade up from No. 2. He'd have the same hold cards, but with one less quarterback on the board. He could essentially make two jaw-dropping trades. I would have said that's impossible three weeks ago, but now that Jalen Carter has dropped on everybody's board, it seems a lot more likely. The Bears could still take Will Anderson Jr. at No. 1 or 2, but why not parlay both selections into a draft pick windfall?
You've gotta love Kap. Nobody charges up the pulse of Chicago's fan base better.