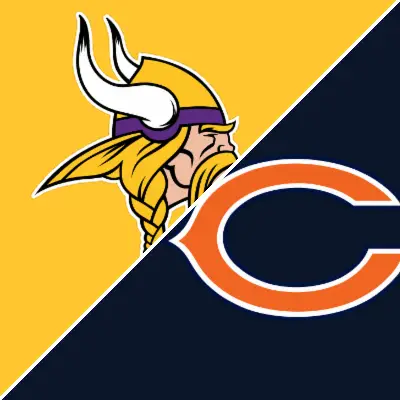 Chicago Bears vs Minnesota Vikings – Week 18 Game Preview: Overview, Keys to Game, Insights
The Bears (13-3) enter the final week of a difficult season on a nine-game losing streak that has them holding the second-worst record in the NFL. They end the year hosting the NFC North Champion Minnesota Vikings on Sunday afternoon.
The Vikings (12-4) are very unusual with a -19 point differential despite winning 12 games. They have accomplished this thanks to a frankly unbelievable 11-0 record in one-score games. This has led many to question if their success is sustainable, but you are what your record says you are and that record says Minnesota is good.
Kirk Cousins has had a big season primarily throwing to All-Pro wide receiver Justin Jefferson. 1,771 of Cousins 4,332 passing yards have gone to Jefferson in 2022-23, that is 40% of his total air yards. Dalvin Cook is also over 1,000 yards on the ground for a pretty potent Minnesota offense.
The Vikings defense is horrible this season, especially, the passing game which allows the second most yards per game in football. The 25.9 points a game they surrender are also the second most allowed in the NFL. The one team that gives up more points per game, you guessed it, the Chicago Bears (27.1).
Justin Fields is not playing and whether it is due to a legitimate hip injury or an attempt to tank the result is the same, the Bears small chance to win got a lot smaller. Chicago should have plenty of leverage for the upcoming off-season but first they have to get one more probably ugly game out of the way.
Where to Watch/Listen
Sunday, January 8 at 12:00pm CT on FOX, WBBM Radio (English), and WRTO Radio (Spanish)
Keys to Victory
Here are my keys to Sunday's game. If these things happen, the Bears should have a shot to win.
The Vikings playing down to their opponent. Minnesota has an issue with putting opponents away this season so it would not be shocking if they let the Bears hang around.
Don't turn the ball over. Chicago has almost no room for error in this game so any turnovers will be devastating.
A huge game for David Montgomery. The Bears only real weapon Sunday is their top running back. Montgomery will need to have a huge game.
Don't Tell Me the Odds
The Bears began the week as only 2.5 point underdogs but after Fields was ruled out the Vikings went up to 7.5 point favorites. The over/under was pegged at 43 as Vegas expects a low-scoring affair.
It's Football Weather
The weather forecast for Soldier Field on Sunday afternoon is partly cloudy and 35 degrees with a 5 mile-an-hour east wind.
My Prediction
The Vikings need to win this game for playoff seeding and the Bears need to lose it to secure a top two draft pick. When both teams want the same result that's usually what happens. The Vikings will take home a 24-10 victory and help Chicago complete the tank.
Official Bears Preview
Here are Bears analysts Jeff Joniak and Tom Thayer with their preview of the Bears' upcoming Week 18 matchup.