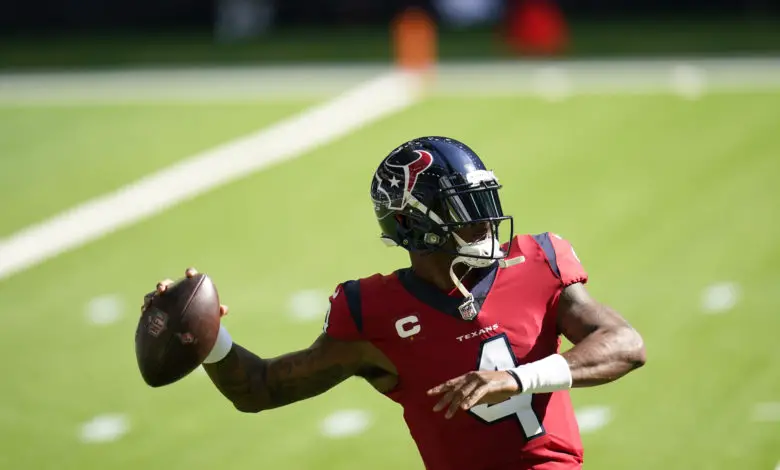 Chicago Bears vs Houston Texans – Week 14 Preview, Keys to Game (Video)
The Chicago Bears (5-7) dropped a gut-wrenching game to the Detroit Lions Sunday to all but end their playoff chances and many fans are now openly calling for the Bears to tank for an improved draft pick. To add to the dour mood, Chicago was forced to shut down their facility Thursday due to a positive COVID test. The Bears had no more positives and were able to prepare for another disappointing team, the Houston Texans (4-8), to come to Soldier Field for a 12:05pm CT Sunday start (CBS).
Mitchell Trubisky was decent against Detroit and gets another start at quarterback. Deshaun Watson has had a huge season for the Texans, though he has gotten very little help from his teammates. Despite boasting the No. 2 ranked passing offense in the NFL, Houston's defense has not been good and they tend to play high-scoring affairs.
J.J. Watt still lurks on the defensive line, but his dominant days are behind him and he can no longer single-handedly dictate the game. David Montgomery has looked much better the last two games, as has Cordarrelle Patterson, so the Bears may want to consider sticking with the run game. Once again, this is a game the Bears could easily win if they can execute well. That would be refreshing, at least for those fans not eyeing the draft board.
Here are my keys to Sunday's game. If these things happen, the Bears should have a shot to win.
Stay committed to the running attack. After a strong ground performance in the first half this past Sunday, the Bears abandoned the run almost completely as they collapsed late.
Contain Watson and don't give him room to scramble. Because the Texans star is great at buying additional time with his legs, limiting his movement in the pocket will lessen stress on the secondary.
Win the field position battle. The weather will be cold and gusty, so it will be vital for the Bears to set the offense up with scoring opportunities.
My Prediction: Bears win 31-28
Here are Bears analysts Jeff Joniak and Tom Thayer with their preview of the Bears' upcoming Week 14 matchup.
https://www.youtube.com/watch?v=G_wpzzk0Jog