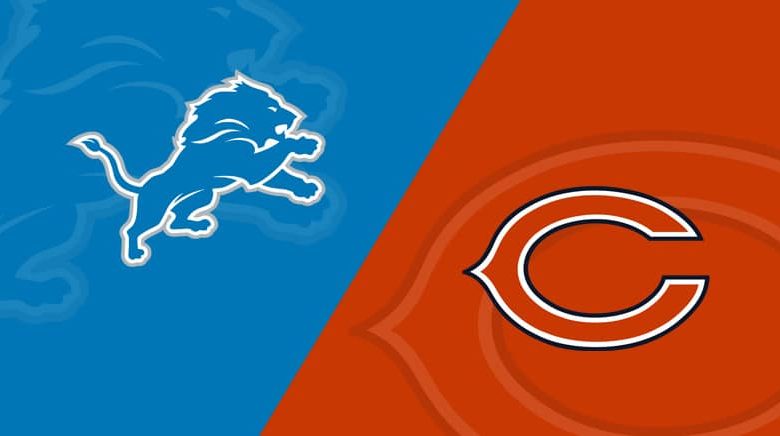 Chicago Bears vs Detroit Lions – Week 4 Game Preview: Overview, Keys to Game, Insights
The Bears (1-2) and Justin Fields had a very tough day against the Browns in Cleveland last Sunday. The rookie quarterback was sacked nine times as Chicago amassed a measly 48 total yards of offense. Now, an injury brings even more uncertainty to this Sunday's match up with the Detroit Lions.
Fields injured his thumb late in the Cleveland game and head coach Matt Nagy refuses to name a starting quarterback before Sunday's game. Andy Dalton continues to recover from a knee injury and was limited in practice this week, while the Ohio State QB was full participation. Fields is likely to start but Nagy even floated the unpalatable option of Nick Foles getting some snaps.
At this point, it's impossible to try to figure out just what the Bears HC is thinking. Is it possible that he's trying to protect his young quarterback by not letting the Lions game plan just for him? Sure, I guess, yet unless Chicago's play calling has improved significantly it won't matter if Detroit prepares for him or not.
The Lions (0-3) are winless through three weeks, however, they came painfully close to a major upset over the Ravens last week. Only an NFL record 66-yard Justin Tucker field goal that bounced in off of the crossbar prevented them from taking home the win. New quarterback Jared Goff has been decent if not spectacular, much like he was in his time with the Rams.
Tight end T.J. Hockenson has been a major weapon in the receiving corps leading the team in yards (173) and touchdowns (2). Detroit's defense continues to be a sore spot allowing 31 points per game through three weeks. That said, they can keep in games on offense and with the Bears performance last week, any defensive unit has a shot at respectability.
Chicago will need this win if they want any chance of being a competitive team in 2021. If you cannot beat a team predicted to be playing for a top draft pick at home you might as well start tanking for the draft pick yourself. Unless you traded said pick away before the season, in which case, you really should win this game.
Where to Watch/Listen
Sunday, October 3 at 12:00pm CT on FOX, WBBM Radio (English), and WRTO Radio (Spanish)
Keys to Victory 
Here are my keys to Sunday's game. If these things happen, the Bears should have a shot to win.
Give the ball to David Montgomery. At some point, the Bears have to realize that Montgomery is their best player and needs to be a bigger part of a game plan. Ten carries and two receptions are not going to be enough, that number has to be 20 at a minimum.
Structure a game plan to help handle the pass rush. Assuming Justin Fields gets to start, Nagy or whoever is calling the plays, has to do more to help their young quarterback. Against the Browns he had almost no screens or quick passes to beat the immediate pressure the Bears makeshift offensive line allowed. Even if they just encourage him to decide to scramble more quickly it would help.
Pressure Goff at every opportunity to create turnovers. Jared Goff is not good under pressure, he tends to panic in the pocket and it leads to fumbles and interceptions. Conversely, if he's allowed time to set his feet he can be very effective. Thus getting to him on the pass rush is going to be vital to victory.
Don't Tell Me the Odds
Vegas odds-makers have the Bears installed as three point favorites at home. The over/under is set at 41.5, so they predict a low-scoring affair.
My Prediction
I have no faith that Matt Nagy will change his game plan after last week's debacle. That said, I believe in the Bears defense against Jared Goff, so I think that will be just enough. Chicago will get a defensive touchdown, Fields will throw for another and they will win by a score of 17-14.
Official Bears Preview
Here are Bears analysts Jeff Joniak and Tom Thayer with their preview of the Bears' upcoming Week 4 matchup.