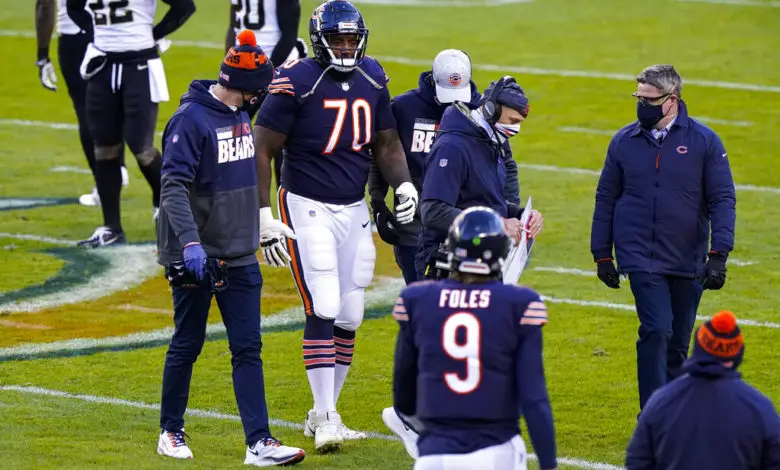 Chicago Bears Injury Update: RT Bobby Massie Could Miss a Month with Knee Injury
The trade deadline ends today at 3pm CT and the Chicago Bears may want to start getting serious about finding help for their ailing offensive line. Things started to go bad when left guard James Daniels left a literal gaping hole in the O-line after he tore a pectoral muscle in Week 5. Now, there's even more bad news.
According to multiple outlets, right tackle Bobby Massie could be out for a month with a knee injury sustained in Sunday's game against the New Orleans Saints.
The Bears did little in the offseason to address what was a weak spot on the roster even before the injuries, then they missed out on an opportunity to sign guard Quinton Spain after he was cut loose by the Buffalo Bills back on October 21. Now they have to cobble together an offensive line from their practice squad, not a great omen for a team that's already ranked 28th in the league averaging just 20.1 points per game.
The Bears defense is ranked eighth overall, allowing 20.8 points per contest, but it doesn't take a football expert to understand how it's a bad thing to score fewer points than you allow. If Ryan Pace doesn't do something today, things could get very ugly for the Bears.