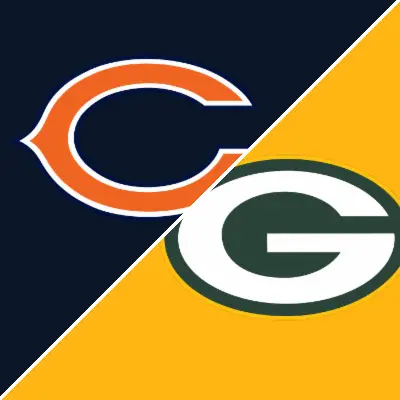 Chicago Bears @ Green Bay Packers – Week 14 Game Preview: Overview, Keys to Game, Insights
The Bears saw their playoff hopes basically erased in a loss to the Cardinals last Sunday. Now with their young quarterback returning the lineup, they head north to take on team owner Aaron Rodgers and the Green Bay Packers.
The Packers quarterback announced his ownership earlier in the year when his team beat the Bears at Soldier Field. Despite numerous offensive line injuries, the Cheeseheads appear to be playing their best football.
Surprisingly, good defense is driving Green Bay's success. Linebacker Rashan Gary and defensive tackle Kenny Clark are two big factors in the Packers top-10 ranked unit. Their +9 turnover differential is one of the best in the NFL.
Davante Adams is by far the biggest weapon for Rodgers with over 1000 yards receiving, which is more than double any other receiver on the team. AJ Dillon has emerged as a power back in recent weeks.
It sounds like Justin Fields will be joined by Allen Robinson in a return the lineup on Sunday night. The Bears could use any help they can get on the offensive end of the field. The odds are very long for Chicago to stay in this game, stranger things have happened but don't expect much.
The Bears should play loose with nothing really on the line and maybe they could put a scare into the Pack. The question is, does Matt Nagy have it in him to actually let his team take chances? If not, it might be an early night in Wisconsin.
Where to Watch/Listen
Sunday, December 12 at 7:20pm CT on NBC, WBBM Radio (English), and WRTO Radio (Spanish)
Keys to Victory 
Here are my keys to Sunday's game. If these things happen, the Bears should have a shot to win.
They cannot turnover the ball under any circumstances. The Bears have been very sloppy with the ball lately and it has cost them dearly. Any turnovers against the Packers would lead to a big loss.
Make someone other than Adams beat you. Chicago needs to make Green Bay's star receiver a priority. If that leads to another player putting up big numbers so be it.
Run the ball and keep Aaron Rodgers off the field. The Bears are not gonna be able to keep up in a shootout so ball control is their best chance to win. David Montgomery needs to have a big game for them to have a shot.
Don't Tell Me the Odds
The Bears are a 12.5 point underdog on the road according to the Vegas oddsmakers. The over/under of 43 anticipates a low-scoring game at Lambeau.
My Prediction
In the words of Fox Mulder I want to believe in an upset, however, I don't believe and Aaron Rodgers owns the Bears for a reason. The Packers will win a relatively easy 24-7 victory on Sunday night.
Official Bears Preview
Here are Bears analysts Jeff Joniak and Tom Thayer with their preview of the Bears' upcoming Week 13 matchup.