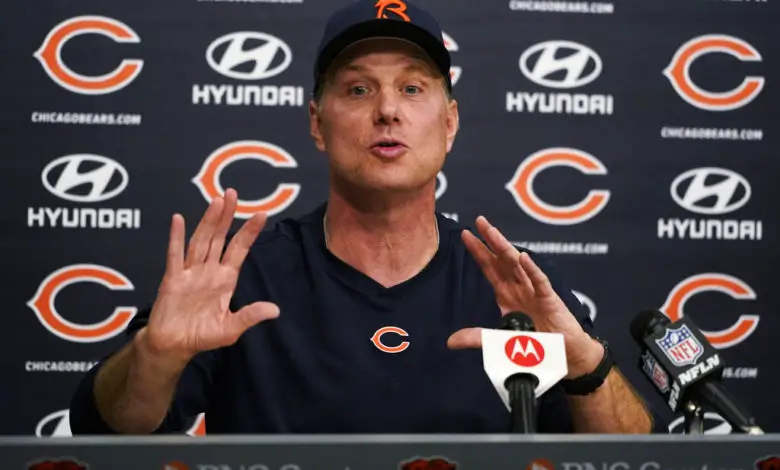 Bears Place Roquan Smith on PUP List
There is no evidence that Roquan Smith is currently injured, but the Bears placed him on the PUP list today along with defensive lineman Sam Kamara. Usually, players who are unable to practice due to injuries meet the physically unable to play criteria. Smith is just refusing to participate in practices, or so it seems.
According to coach Matt Eberflus, Smith underwent a physical upon arriving at Halas Hall but did not participate in the team's conditioning test. Eberflus reiterated that Smith does indeed have an injury. He's obviously playing coy but stuck to his story anyway.
Eberflus says Roquan Smith "is in a good spot" and says they had a great conversation. Eberflus declines to answer any questions about Smith and how he landed on PUP and why he's there and if a new contract would suddenly make him healthy.

— Brad Biggs (@BradBiggs) July 27, 2022
"Yeah, of course," Eberflus said. "He's on PUP. So that's where he is at."
Okay then. Should we surmise that Smith will play once he is healthy enough to take a conditioning test? What if he has not agreed to an extension?
Your guess is as good as mine, but I'd say that's doubtful. Smith did ride a stationary bike during Wednesday's practice and will remain involved with the team despite being on the PUP list. He can't be subject to fines if he is "physically" unable to practice. That makes this a goodwill gesture of sorts by Eberflus and GM Ryan Poles. The Bears can remove Smith from the PUP list at any point during the preseason. The goal is to reach an agreement with him instead.
Eberflus and Poles are expertly handling Smith's protest. That bodes well for future negotiations. The first year coach was complimentary of his star linebacker.
"[Smith] is in a good spot," Eberflus said after today's practice. "He's really in a good spot. We had a great conversation, talking to him about where he is."
Eberflus declared Smith will play the "WILL" in his and Alan Williams' defense. In the new defensive scheme, the strong side (SAM) and middle (MIKE) linebackers work on keeping the weak side (WILL) free. The WILL navigates the traffic created by the SAM and MIKE linebackers and makes plays on the ball. If the defense is doing their job, Smith should be able to create plenty of plays.
But first, Smith needs to get back on the practice field. No timetable has been set for his return because that's solely Smith's decision.
Poles can help by successfully negotiating a contract extension for the fifth-year linebacker. Smith reportedly wants $20 million per year according to some sources. Pro Football Focus has estimated his worth to be $88.12 million over five years. Nobody knows Poles' stance in negotiations. The first-year GM made it clear very early that he was not going to discuss contract negotiations with the media.
"My feelings for Roquan don't change at all. I love the player and the person and that won't change," Poles said. "I'm not gonna get into the thoughts on what I would prefer and all of that, I just kind of deal with what's on the table right now."
Eberflus had a message for Smith, too.
"Stay involved. Be a leader. Be engaged. [Smith's] a pro," Eberflus said. "He's been in the league long enough [and] he's a really good player. We're excited to have him [at camp]. And he'll do that."