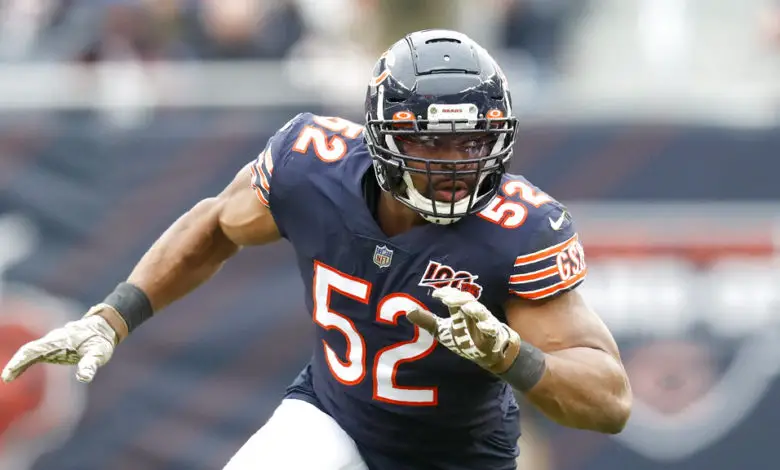 Bears Injury Report: Khalil Mack, Allen Robinson Among Among 4 Who Did Not Practice Wednesday
Matt Nagy announced during his afternoon media session that Allen Robinson was still in the NFL concussion protocol and would not practice. Joining the wide receiver on the sidelines Wednesday were linebacker Khalil Mack (ankle), running back Cordarrelle Patterson (quad), and center Cody Whitehair (calf).
Safety Eddie Jackson (knee) and cornerback Sherrick McManis (hammy) were listed as limited participants. Tight end Cole Kmet was also limited, which has been the case all season, but this time it was because of his back and not inexplicable coaching decisions.
While it's not at all uncommon for key players to get a little rest during the week, Robinson's absence could be serious. Concussions are nothing to mess with and having one of their biggest weapons out would be detrimental to a Bears offense that's bad enough as it is. Whitehair being out could be almost as troublesome, since the porous O-line can ill afford to be stretched thinner.
Patterson being limited could open the door for Lamar Miller, who Nagy said is "getting close" as he labors on the practice squad after missing 2019 with a torn ACL. And who knows, maybe Robinson being out, even if it's just for a few practices, will give Nick Foles a chance to establish stronger rapport with his other receivers.