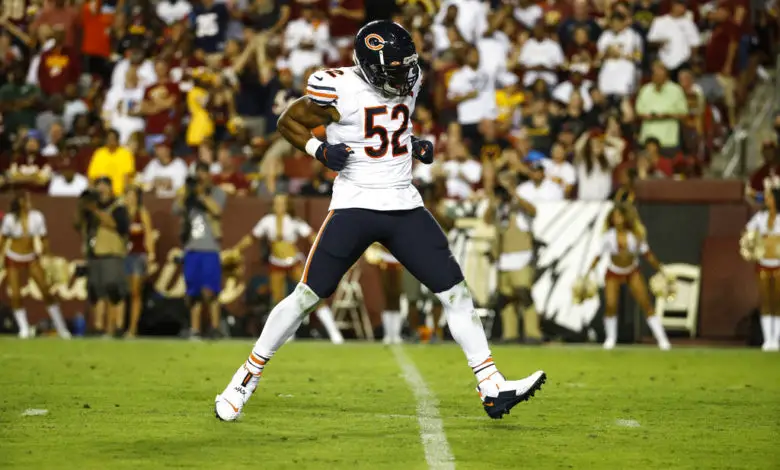 Bears Favored to Make Playoffs Following Upset Loss By Cardinals
Just a few weeks ago the Chicago Bears' chances of making the playoffs were well below 10%. A lot can change in the NFL in just a few weeks, and this crazy season is a shining example of that.
Going into Week 16 the Bears' playoff chances had increased to 32% per FiveThirtyEight's NFL playoff predictions. Following the Vikings' loss yesterday, the Bears' chances increased slightly to 33%. That loss eliminated the Vikings from the playoff picture, clearing the way for either the Arizona Cardinals, who controlled their own destiny, or the Chicago Bears, who needed help.
The Cardinals were upset today by the San Francisco 49ers in a game they were 4.5 point home favorites in. The Cardinals' offense played flat all day and the 49ers took advantage. That's very good if you're a Bears fan.
The Bears now control their own destiny and are actually the favorites to snag that coveted final NFC playoff spot. They're chances to make the playoffs now stand at 72%. If they win on Sunday against the Jaguars, who are positioned well for the number one pick in the draft, the Bears' chances will go up to 85%.
In that scenario, a Bears win next Sunday against the Packers would put them into the playoffs, regardless of what the Cardinals do against the Los Angeles Rams, who they play in their final game of the regular season. If the Cardinals were to lose to the Rams next week, the Bears would be in even if they lose to the Packers.
So, not only is there a chance the Bears will make the playoffs this season, but the odds are in their favor. That's not something I expected after watching them lose six in a row. But I'll take it.