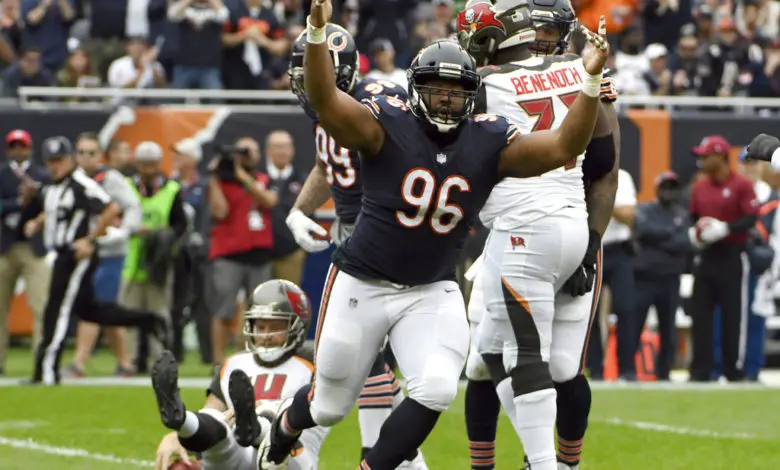 Vikings Eliminated Following Loss to Saints, Bears Playoff Chances Improve
One team's loss is another team's gain. This time the team that's gaining just happens to be the Chicago Bears.
The Bears started the day with a 32% chance of making the playoffs. With a Vikings win the Bears' odds would've fallen to 25%. Instead, their chances have increased, ever so slightly, to 33%. It's not a lot but it is heading in the right direction.
With a win on Sunday over the Jaguars, the Bears playoff chances would increase to 41%. Add in a Cardinals loss to the 49ers on Saturday and the Bears' chances go all the way up to 78%. If the Bears beat both the Jags and the Packers to end the season, they're in no matter what.
Of course, even if they make it to the playoffs it's unlikely they'd win more than one game, if that. But, hey, after losing six straight earlier this season, the fact that we're talking about the playoffs at all is a victory.