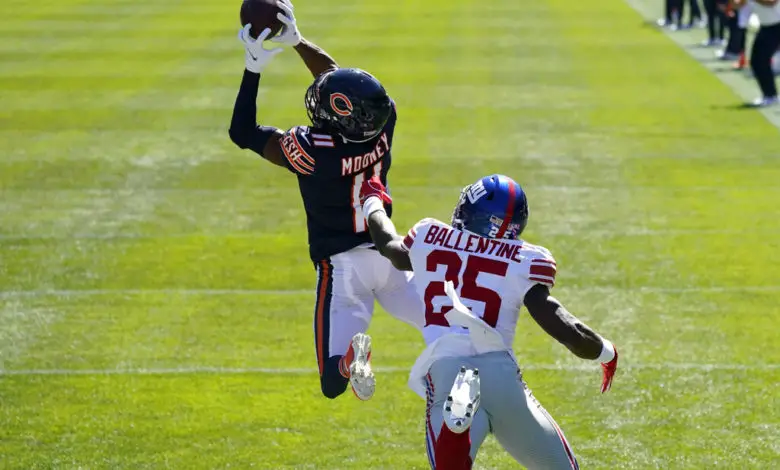 Watch: WR Darnell Mooney Talks About Confidence, Being Drafted by the Chicago Bears, and His Relationship with His Dad
Darnell Mooney was drafted in the fifth round of the 2020 NFL Draft. He was a talented wide receiver coming out of Tulane but it was thought that he'd take time to develop behind fellow speedster and veteran receiver, Ted Ginn.
Mooney learned quickly, and starting with the second game of the season has played on more snaps (242) than Ginn (58). In fact, Mooney has more receptions (18) and yards (196) than Anthony Miller does (16 and 169, respectively) on 74 fewer snaps.
Here Mooney talks about how it felt when he got drafted by the Bears, thoughts on his playing time increasing, confidence, his relationship with his Dad, and more.