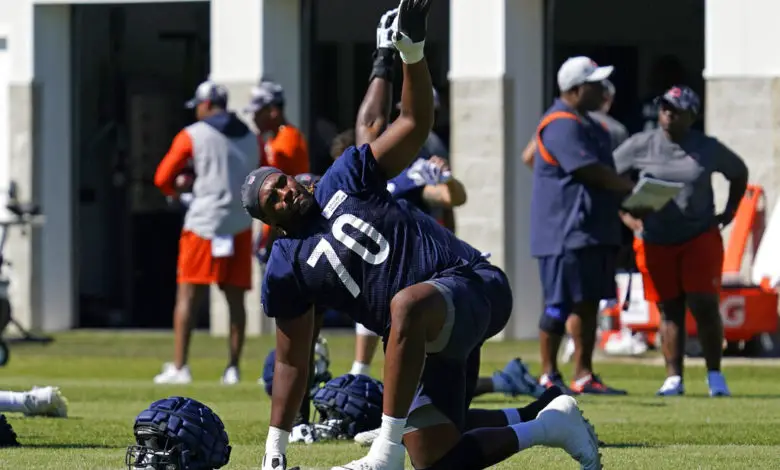 Watch: Robert Quinn Discusses Potential of Rookie Braxton Jones
Battling All-Pro edge rusher Robert Quinn in practice has been a crucial part of the development of OT Braxton Jones. The rookie's potential is clear to the 32-year-old Quinn.
"Athleticism," Quinn said Wednesday when asked where he sees Jones' upside. "That's just one by itself. You can't really coach that. So to have that ability as a young rookie, it can only go up from here. Take his coaching points and use his God-given talents and somehow mix them together, I think there's a lot of upside to that."
Jones is listed as the starting left tackle on Chicago's most recent depth chart. The fifth-round draft choice has drawn the praises of the coaching staff since the moment he was drafted and anchors a line that includes Riley Reiff at right tackle. Lucas Patrick will be the starting center once he's healthy, and he'll be flanked by Cody Whitehair and Michael Schofield at guard. Larry Borom and Teven Jenkins are the backups at tackle.
The Bears open the season on September 11 at home against the 49ers.