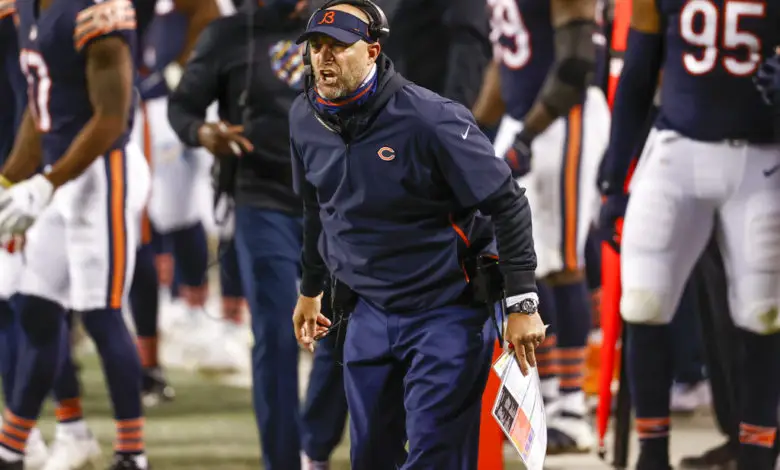 Watch: Matt Nagy's Game Plan, Adjustments Against Bucs Resulted in Another Bears Win
Matt Nagy endures a lot of criticism from fans and pundits alike, much of it warranted. Other times, folks in navy and orange just get frustrated because all they really want is for the team to win. That's sports.
Going into last Thursday's game, there weren't many people who were predicting the Bears to beat Tom Brady and the Bucs. As expected, the Bears defense played well and kept pressure on Brady all night. But the big question was around how the offense would perform against one of the top defenses in the league.
While it wasn't particularly memorable, Nick Foles and company made enough plays to get the win.
For more on that, check out the breakdown from Run Pass Opinion's YouTube channel embedded below. It's a comprehensive look at how Nagy and the Bears attacked their opponents and took advantage of some weaknesses they found.
One thing we need to keep in mind as you look at the Bears' fortunes moving forward is that Foles is still working on getting up to speed after opening the season as the backup. We saw him fully engaged with Nagy on the sidelines during this game, a sign that the two are working on both their communication and their collective vision for the offense.
That, along with a 10-day mini-bye, should go a long way on Sunday against the Panthers.