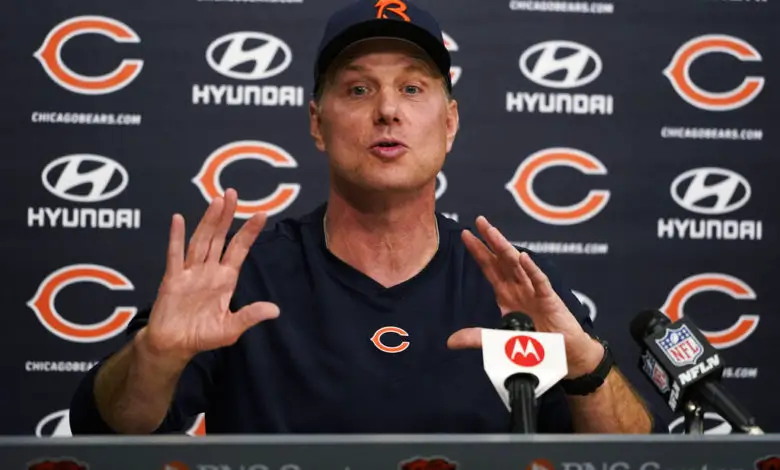 Watch: Matt Eberflus Talks About Bears First Practice
Head coach Matt Eberflus is happy that his players arrived at camp in shape, and said the Bears had a great practice at Halas Hall yesterday.
The first training camp practice of the Eberflus era kicked off Wednesday with a simple, ramp-up practice. The Bears spent 80 minutes doing one-on-one drills in the red zone, some situational team drills, and light individual work. Robert Quinn looked as quick as ever, and Roquan Smith was placed on the PUP list. Don't forget to catch Camp Notes, our daily recap of Bears training camp news.