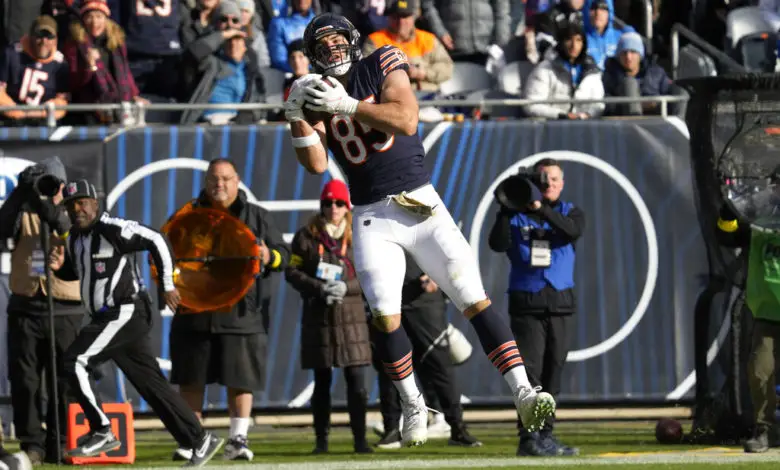 Watch: Fields and Kmet Strike Again, Bears Up 24-10 Over Lions
Ladies and gentlemen, the Bears have themselves a franchise quarterback. The Bears have erupted for two scores in under five minutes, both passes to tight end Cole Kmet. This one went for 50 yards to put Chicago up 24-10. Justin Fields is the first Bears QB to rush for TDs in four straight games in the Super Bowl era. But the second-year QB is doing it with his arm today, and Kmet is absolutely on fire.
Fields is 10-of-14 for 154 yards and two scores. Kmet, who went 100 straight catches without a touchdown, now has five scores in three weeks. He's got four grabs for 74 yards this afternoon.
Fields is becoming one of the best play-action passers in the NFL. #BearDown #DaBears https://t.co/9HlKkMikGp

— Michael Canter of Cubs Insider ✨ (@MEdwardCanter) November 13, 2022