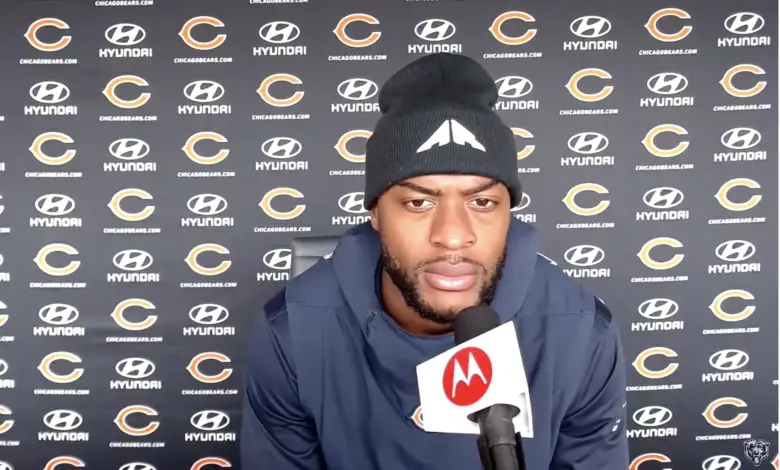 Watch: Allen Robinson Talks About Creating Explosive Plays, 'Lights Out' Defense, Being Better in Red Zone, and More
Allen Robinson met today with the press and touched on a number of topics. You can check out the full interview below.
Robinson was asked about how he thought the offense could improve, stating, quite simply, "if we start to create some more explosive plays, I think you'll see this offense take off." While most observers would agree with this fairly obvious statement, Robinson emphasized it a few times in the interview, which tells me this is something that Matt Nagy and Bill Lazor will be focusing on going into this week's game against the Rams.
When asked about the Bears' defense, Robinson says he likes the "physicality" that players like Kyle Fuller and Jaylon Johnson bring to the game and how they challenge receivers on every pass play and route.
Robinson also mentioned a couple of times that the offense needs to focus on being better in the red zone, where they're converting touchdowns 52.63% of the time, which is 26th in the NFL.
These are all good things that the Bears should absolutely be talking about at this point in the season. The real question is whether they can actually improve in these areas. We'll find out when they line up against the Rams on Monday night.