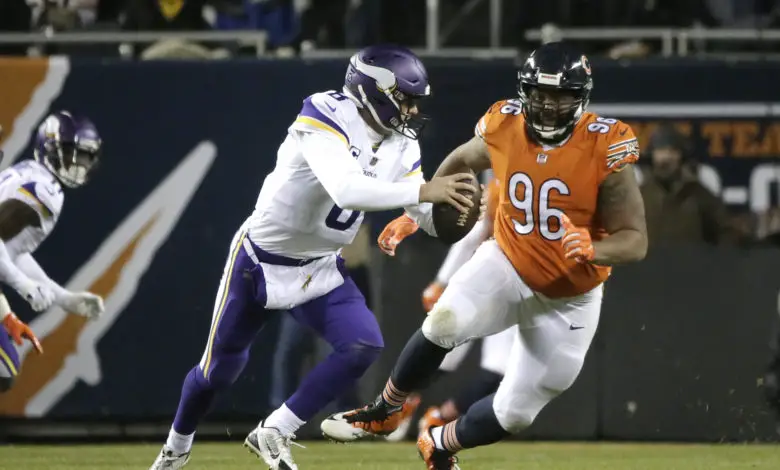 The Chicago Bears Have Been Very Good at Home Against Minnesota Vikings
If you're looking for something to be encouraged about as the Chicago Bears set to play the Minnesota Vikings on Monday night, we don't blame you. It's been a rough few weeks for Bears fans, but there is hope when looking at the last two decades of matchups between these two teams at Soldier Field.
Since 2001, the Bears are 16-3 at home against Minnesota, with their only losses during that time coming in 2007, 2015, and 2017.
Fun Fact: Since 2001, the #Bears are 16-3 at home against the Vikings, with losses coming in 2007, 2015 and 2017.

— Larry Mayer (@LarryMayer) November 12, 2020
Of course, they'll be playing on Monday Night Football, which saw the Bears' most recent home loss in the series. The game was tied with under three minutes remaining when Mitchell Trubisky threw an interception in Bears territory that led to the game-winning field goal for the Vikings.
The bottom line here is that the Vikings have historically had a very difficult time getting wins in Chicago. Minnesota is currently a 3-point favorite and is 3-1 against the spread on the road this season, but anything can happen if the Bears defense is able to stifle Kirk Cousins and Dalvin Cook.