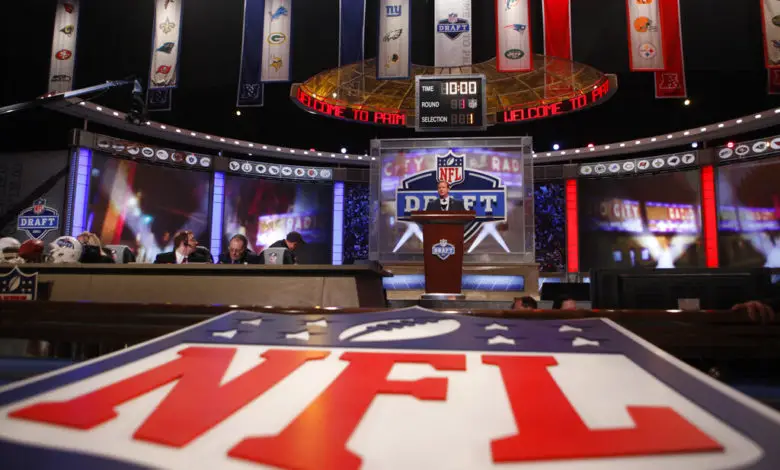 The Bears Draft Position Might Depend on Baker Mayfield
While the Bears loss to the Packers last Sunday officially eliminated them from the playoffs, the writing had been on the wall for well over a month. The only drama left, other than the continued development of quarterback Justin Fields, is just how high Chicago will pick in the 2023 NFL Draft.
The Bears 3-10 record has them currently positioned as the number two pick in the draft, 1.5 games better (worse for tanking purposes) than the Houston Texans. At 1-10-1, Lovie Smith has his squad in the driver's seat for the top selection. It's that second choice where the real drama will be down the stretch.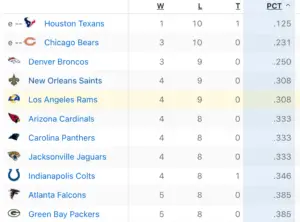 Chicago's main opposition for the spot comes from the Los Angeles Rams, Denver Broncos, and New Orleans Saints. A couple of outside circumstances appear to possibly be tipping things in the Bears direction.
First, a pair of quarterback trades mean the Rams and Broncos do not actually own their picks. The Lions got LA's for Matt Stafford while the Seahawks got Denver's in exchange for Russell Wilson. Thus those two teams don't have the usual motivation to lose in this situation.
I would say New Orleans is the least likely to overtake the Bears. They are a game behind and have very winnable games against the Falcons and the Panthers remaining. This is also a good point to add the Bears upcoming schedule is brutal, exactly what you want to hear if you're looking to lose out for the top pick.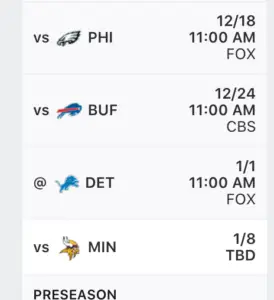 Before Thursday I would have said the biggest threat remaining was injury-ravaged Rams. Then they basically grabbed former top-overall pick Baker Mayfield off the street and stunned the Las Vegas Raiders. The win puts them one up on Chicago and gives them a chance to pull off another upset in one of the last four games.
The team the Bears should be the most worried about is the Denver Broncos who at 3-9 are just 0.5 games behind Chicago. The offensively challenged Broncos still have to face the Chiefs twice and have difficult games against the Chargers and at the Cardinals.
It's Denver's other remaining game that is probably the most important to the Bears. In two weeks they take on the Rams at SoFi Stadium. Ironically, Chicago will need Mayfield to play badly in this game to ensure the Broncos can actually pull out a win.
If they don't, the final draft order could come down to strength of schedule as a tiebreaker between the two teams. Currently the Broncos, having a worse strength of schedule would get the pick. So, I would make sure to keep an eye on the Rams/Broncos game in two weeks, the Bears draft fate may depend on it.